Sales via Instagram. Tips and tricks on how to increase conversion. Part 1
Instagram is a social network that has a paradox: beautiful pictures of food or nature can increase sales by 50-60%. This article will talk about Instagram. Considered it will be in terms of channel traffic. At first, this application was created to upload photos. However, time flies and some people have come up with that this site can be used as a business tool.
"A minute of tenderness" was typed on 400-500 loves. Now think about the number of potential customers.
Instagram is based on the visual part. It is both a plus and a minus. After all, if you are involved in baking cakes to order or flowers, beautiful images are almost in Karma. But what if your niche is the sale of spare parts for trucks?
Article: "Content ideas for companies at Instagram"
According to statistics, held in 2018, popular niches in Instagram are the:
accessories and other ways to make a person beautiful;
unique goods;
produced by their own hands;
shopping centres and showrooms;
fast food outlets, including cafés;
food delivery.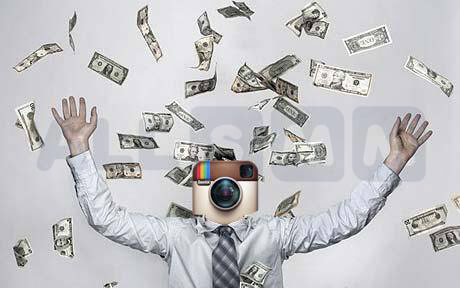 You don't have to be upset if your company isn't on this list. If the packaging is correct, you could sell them easily. There are many tricks about them you will see them below.
The beginning of the article is dedicated to the beginning: creation of the account, standard tinctures, labels, etc. You must first install the program on the link https://www.Instagram.com
Article: "how to issue a profile on Instagram. Efficient algorithm"
Instagram is a social network that is easier to drive from mobile devices, so I highly recommend installing their official application.
At the beginning, the service offers you the opportunity to fill in your social profile so that it can be viewed by people.
If you use Instagram as a channel to win, be sure to specify how to contact you, as well as on avatar put the logo. Important! A link that can be clicked (highlighted in blue) is only 1, which means it is necessary to give the customer the most promoted resource.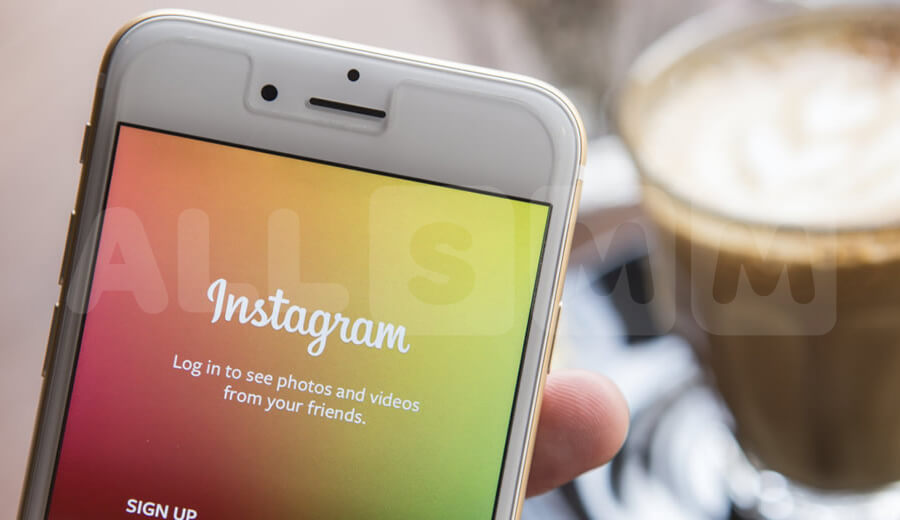 Hacking №-1. If your audience-the English-speaking population, then make a profile in English and try to create a decent design, in the same way as in other languages, depending on the country in which you live.
Hacking №-2 Be sure to create a special tag that will contain the company name. If the name is already being used by someone, don't be upset, you need to show creativity. Add English words that will make the label unique
Article: "Coverage in Instagram: what is it and how to increase it?"
Hacking №-3 If there is a need for product segmentation, use a special label to help customers find what they need. For example, #fashionbags # Clutch. This tag is used by potential customers to find the collection they need.
Hacking №-4. Spend a little, but do a normal Insta-Card and publish on your own site.
Hacking №-5. Check your privacy settings! No one likes closed profiles. It must be open.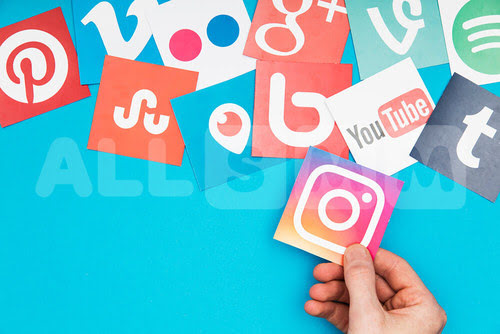 Be careful with visual effects.
Instagram is a social network, where the focus is exclusively on the visual part. Create 20 quality images that describe your product. The profile should be as friendly as possible.
In case your niche does not belong to the entertainment area or the above, add visual paintings. For example, as a weekday job, holiday photos, events organized by the management, etc.
Create a specific structure for the positions.
For example, immediately select a number of blocks: advertising of goods, useful for consumer information, life outside work, actions. At first, you can add a few more types, but it should be understood that the public evaluates each view differently, so a few months should start unnecessary clipping.
Article: "Messages for Instagram: what and how to write"
If you need PR of properties, but you clearly know what the sales will be, you can use the offer
Hacking №-6 To create the maximum complete profile, you will need special tools for statistical analysis. Actually, there are quite a few. When using them, you will be able to analyze the work plan independently and draw conclusions so that in the future the result is only better.
Create a content plan that clearly indicates what, where and how much.
Followers are also people. This must always be remembered. This is one of the reasons why you should not make messages too frequent. The quantity depends only on the audience. For example, most companies do not make more than 2-3 messages per day. This figure is most often chosen by the public. Determine when their activity is most important and set up a publication schedule in this way.
Be careful with the chosen technique.
Each advertising expert advises to link an account with all possible social networks. The aim is to ensure that the visibility of posts is higher.
Use hashtags.
For example, a famous blogger solved the problem of skipping questions, because often they are skipped, and sometimes lost and very interesting. He just asked for a special hashtag.
Tags are necessary for:
easier search in Instagram, by entering only a short word;
you can apply them for promotion during the contest, etc.
Article: "Recruiting followers and tastes on Instagram: why is it necessary?"
Hacking №-7. Optimal amount of hashtag 2-5. If you use more, you can get receipts from potential customers, but subscriptions from a non-targeted audience. For example, ferrari - a specific beacon, because it represents the brand of cars. Leave it alone - you will be attracted to the fans of this car. But if you specify the car, then the traffic will be limited.
Hacking №-8. To quickly notice and correct errors in the tags, write them in the comments when you save, not in the photo.
Hacking №-9. To get a follower, use the tags, which are called "mutual", because with their help people develop their accounts.
Hacking №-10. Tagsforlikes.com-will be vitally necessary for you if you have problems with choosing the right tags. The department will choose the right ones.
Hacking №-11. Followers in Instagram. For the growth of followers and reception of more I like it is possible to use services with a twist, recently it is very real, be careful not to exceed the limits allowed, and to order this service can here https://us.all-smm.com/Instagram.
Continued in the second part of our article: "Sales via Instagram. Techniques and tips to increase conversion. Part 2"