Secrets of a Successful Instagram Store
Instagram is the best way to sell clothes online. This social network allows to open online store and significantly save on costs, for example, on rent and employees' salary. But not everyone knows how to add price tag on Instagram, how to sell on Instagram without a website, or many rules of the social network. It is necessary to follow simple tips so that online business brings the desired income.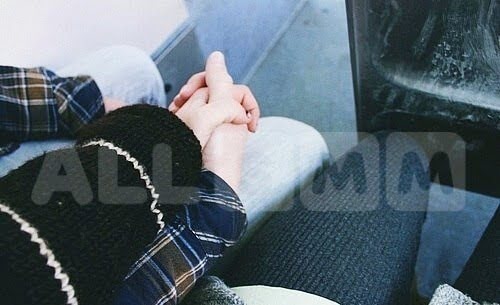 Contents:
Registration of a business account
What is "identity"
How to place content in the online store properly
Writing texts for posts
Growing followers number
Use of free apps and programs
Contests, lotteries, giveaways as excellent methods of attracting followers
Paid services for the Instagram account promotion
Registration of a business account
To sell clothes online on Instagram, you have to create a special profile. Business account option is always available for all registered users. To register a business profile, you have to be linked to a personal Facebook page. But a Facebook account can stay completely undeveloped and inactive.
After registration, specify the name of the future online store, provide a brief description on the page, upload a profile photo and add photos of products. In the profile description, it is important to write the information about the store and the products offered correctly. The size of Instagram photo allows publishing clear and beautiful pictures.
What is "identity"
Creating content for Instagram is only a part of success, but you need to work on your brand. Any successful online businessman knows that it is important to pay attention to "corporate identity". The user must come up with the distinctive features of their products to stand out in the online market. The concept of "identity" means:
• brand name;
• original logo;
• general product style;
• the original design of the offered products.
Due to the same style in the design of the online store, customers will quickly remember such an account. Instagram account design is of great importance for the potential buyers. It is better to keep the single style in posts, which will be different from competitors. A unique style will allow a potential buyer to remember the business account they like, and as a result, the user will want to purchase goods here.
Useful article: "IGTV at Instagram. Review and benefits"
How to place content in the online store properly
Many users will learn how to open an online clothing store on Instagram, as well as what posts should be there in the profile. The number of potential buyers will depend on what content is added in the business profile. You need to follow certain rules and use the tricks of famous bloggers.
First of all, it is important to publish beautiful and high-quality photographs. You might need the help of a professional photographer or take course in photography. Good light, the right exposure and professional equipment will attract the online public to watching your new posts. Instagram was created for posting photos, so the online sale should be created with high-quality pictures of the goods offered. Do not forget to use filters when adding photos.
Writing texts for posts
In addition to the high-quality and original photos, pay great attention to writing texts. In descriptions it is important to indicate accurate and verified information, not forgetting to highlight the merits of the product. You also need to leave tags by which the Instagram users will find the right products.
In addition to the descriptive texts, various topics can be raised in a business profile, but they should be directly related to the company, brand and product.
You can indicate the reputation of the proposed products, if they are popular among the celebrities or have a long history.
Training posts will help potential buyers to get acquainted to the products in advance. If it is cosmetics, you can publish the secrets of a beautiful makeup. For an online store selling fabrics and accessories, there could be simple master classes in sewing and hand-made.
Entertaining posts will allow to distract followers from boring everyday life. You can place a funny picture or video that all followers will like.
Some owners of Instagram business accounts publish news related to their own business account. For example, that the sale of goods will take place soon or a reposts contest will be launched.
Communicative posts allow keeping in touch with the online public. You can make polls or ask the advice from the followers. Followers love sharing their thoughts and plans.
Selling texts are required from all the owners of Instagram business accounts. Advantages of goods or customer reviews allow advertising the products and increase revenues.
Useful article: "Massfollowing in Instagram what it is and how to use it"
Growing followers number
The increase in profit is directly related to the increase in the number of followers. Therefore, it is important to expand the online audience in various ways. The more people read the new posts, the more likes and reposts you get. This means that the number of potential buyers will constantly increase. In addition, popular pages get to the "top" of search queries more often than others, which also leads to an increase in sales. But it is necessary to increase the number of followers by the allowed methods in order not to get a shadow ban or an account blocking.
Use of free apps and programs
Some users seek to promote a page for free using special apps which can be downloaded on the Internet. The essence of these programs lies in performing simple tasks sent to the user automatically. For example, to rate someone else's publication or leave a comment under a certain photo. The more tasks you complete, the more points you earn. In future, these points are exchanged for the followers, likes, comments and reposts. But you need to be careful with these apps, as there is a high risk of getting a virus. And the Instagram administration is not happy with this way of the account promotion.
Contests, lotteries, giveaways as excellent methods of attracting followers
To significantly increase the active public, you can arrange contests reposts, lotteries and giveaways. Followers love to participate in such contests, as they require minimum effort and time. As prizes, you can use the offered products, money sent to the phone, gift certificates and other valuable prizes. The repost contest significantly increases the number of active followers. You can organize thematic quiz. For example, ask a few tricky questions and announce a contest for the most original comment. But in order not to lose the public after the end of the competition, such draws should be held regularly.
Paid services for the Instagram account promotion
The above methods require a waste of time and effort. Especially it concerns the use of free apps. If there is no desire and chance to do the profile promotion personally, you can contact professionals. Many well-known bloggers and celebrities advertise other people's accounts, but this service is very expensive.
Therefore, if there is no money for an expensive advertising, you can contact professionals at the All-SMM service. Services for Instagram promotion are not expensive here. All costs pay off soon. This is the most optimal and convenient way of increasing Instagram followers, and at the same time increasing profit.
Useful article: "Instagram Giveaway. What is Giveaway and How to Organize It?"
Business account control
To evaluate the success of your account, you need to consider not only the profit, but also analyze the profile statistics. In the settings of each business account there is information about the number of visits and other useful information. In addition, you can see by the number of likes and comments which posts are in demand among the followers, and which ones are not. Consider all the nuances to become a successful online businessman.
Opening a business on Instagram is not as difficult as it seems at first glance. The most important rule for maintaining an account is communication with followers and using the modern social networking tools. In addition to the hashtags, do not forget to put emoticons that are very popular among the public. The publication of relevant and interesting information is also an important rule for maintaining a business profile on Instagram. Starting to get a steady income, do not stop the development of the account and growing of the followers' number.