Instagram: Features, Stories, Benefits
Today, almost everyone has an account in one or more social networks. While at the beginning of the development of social networks, Vkontakte, Facebook and Twitter were favorite ones, during the last few years the social network Instagram has been very popular. This social network has become popular due to the fact that today almost everyone has a smartphone and can take high-quality photos. Posting and sharing photos is the main focus of the service. In addition, only this service offers the user the widest choice of filters for photos and a lot of effects. Instagram is a unique product, its orientation on photos has made this social network one of the most popular in the world and attracted tens of millions of users around the world. Instagram is not just a photo editor, it is a comprehensive service allowing to instantly upload photos, preferably in good quality, and edit them with filters. Instagram has a small distribution, it is absolutely free, and you can use it on any mobile devices and PC. Therefore, in our days it is especially important to promote your account on Instagram.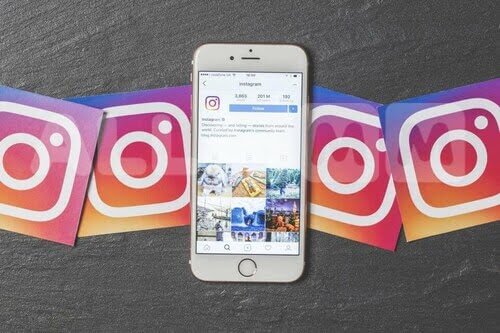 Contents:
Stories as one of the most popular Instagram features
Instagram benefits
Stories as one of the most popular Instagram features
Stories or Story appeared on Instagram just a few years ago and almost immediately became very popular. This feature allows shooting short clips of no more than 15 seconds length and also take photos. Any user can add various text description, tags, emojis and so on to their Stories. All content posted in Stories is automatically saved to the archive, but only the owner of the account can view it. However, he can always place his Story in the feed or share it on other social networks.
Instagram Story features not only let to hide other people's Stories, but also hide your own ones. Many people ask, can you hide who see your Instagram story? - Of course! You are not interested in the Stories of a particular person, just tap and hold a photo of the person whose stories you are tired of. Then select the tab "Mute" in the opened menu and the item "Mute Story" (or "Mute Story and Posts"). Similarly, you can get rid of other people's Stories right in the profile of the annoying users, the procedure is the same. If you want to watch that user's Stories again, just repeat the actions from above and tap "Unlock history" tab for Android gadgets, and "Unmute Story" for iOS.
Would you like to hide your Stories from someone? - There is nothing easier! Go to Instagram settings on your gadget, "Privacy and Security", "Story Controls". Then select the item "Hide Story From" and specify the unwanted followers by ticking them. This way you will automatically hide your Stories from them. To allow viewing, you just need to remove the ticks. And will people know when you hide your Instagram story from them? Only in case they would log into your account and check it. Thus, your Stories simply will not be displayed in the feed of those followers.
If you are wondering who is watching your Stories at all, you can find this information by just swiping up. If you want to get rid of unwanted viewers, tap the icon on the right of your menu and choose the person you dislike "Hide Story from" and enter the nickname of the person or people. In the same way, you can hide the places or hashtags specified in your Stories.
Useful article: "Instagram Stories"

Instagram Benefits
Instagram popularity is not a coincidence, but a pattern. The chance to make high-quality photos anywhere, anytime (thanks to the modern gadgets) allowed millions of users to create their own photo stories, albums, archives. There is no point in storing such a volume of data in the modern world, because there are constant changes, and some efforts are needed for creating these archives. Photo is the language of communication that is why the social network based on photos and videos was doomed to success. Add to this the ease of use, simple photo editor, the ability to design images in various ways and to write texts. The social network is absolutely free, there is no surprise that it has gained popularity very quickly. There are six main reasons for the popularity of this social network:
Instagram, like other social networks, gives its user the chance to express themselves. Just one photo taken in a couple of seconds can express your feelings, convey the atmosphere. In addition, photos are appreciated much more than posts, this content is easy to understand and does not involve long time for reading.
In addition, this social network allows promoting your business, especially related to the beauty sphere. All companies or individuals selling flowers, cosmetics and so on, as well as those engaged in the service sector start their Instagram accounts. The reason is simple, photo can show much more valuable information to a potential buyer than a large number of words and slogans. Thus, this social network allows finding new customers and expand its activities.
Instagram is also a good means of communication, you do not just make an account, but you share your thoughts, photos, vision of the world and find friends with the same ideas and attitude to the world.
This social network increases integration with other social networks, you can share your photos not only on Instagram, but also on Facebook, Twitter, Odnoklassniki, Vkontakte and so on. In fact, this is a universal app.
Instagram is a comprehensive app, a multifunctional center for editing, storing, preparing and posting your photos. There are a lot of filters, options for posting, unique framing, etc.
Instagram is an app that can be used both on computers and on any mobile gadgets, which means that all its functionality will always be at your fingertips. After taking a photo, you can not only post it in a feed, but also send it to several social networks at once. In this case, you can do it from any place having Internet, i.e. you can instantly convey your feelings, emotions and mood from anywhere.
These are not all advantages of Instagram, but they are enough to understand that the success of this social network has not been accidental. If you think of starting your account in this social network, register and see all the benefits of Instagram yourself.