Coverage in Instagram: what is and how to increase?
The ways to increase the coverage in Instagram
The main concern of the Instagram followers this year was the increase in coverage in the social network. In view of the continuous growth of competition, the number of users wishing to promote Instagram account is also increasing. That's why any business account tracks personal statistics and almost all of them will necessarily have a reduction in Coverage. What is this indicator, and are there ways to improve it? Let us consider this issue in more detail.
What is Coverage?
The Coverage is the total number of users who have checked into your post. In the event that one visitor has looked at it 2 times, it will be treated as a single view. This is the difference between this parameter and Impressions.
The displays show how many times visitors have looked at your post. When one visitor does this three times, 3 views are added accordingly. Therefore, the number of "Impressions" in any case exceeds "Coverage".
All statistical parameters will be open for viewing when you switch to a business account.
Of course, both the Coverage level and the number of Impressions are open for wrapping. When wrapping the likes of offers, there will be an increase in Coverage. However, if you are interested not just in numbers but in the growth of views from real users and increase in sales, cheating will be useless and even harmful.
Article: "Albums in instagram - an effective tool for the promotion of the company"
Raising the Coverage
Content plan
If there are no systematic appearance of new posts, the number of followers to which you will fall into the tape will decrease. This is the policy of this social network, conducted by it in relation to both conventional blogs and business accounts. The advantage and priority positions in the tape are those who regularly have a lot of likes and comments.
Let's say the blogger Lena had 11 posts in the last week, for which the user gave her 6 likes. At the same time, blogger Sergei made only 3 posts, having received a single same from the same user. Then the social network algorithm believes that Lena's content is more pleasant to him. When Sergey makes a new post, he will be located at the bottom of the user's tape. Thus, Lena's Coverage has grown, and Sergei's has collapsed.
That's why it's worth preparing a content plan! You can not make posts in accordance with a strict schedule, but just focus on it. However, significant interruptions should be avoided, especially when you are earning a job in this social network. Its algorithm is ruthless, and it is impossible to negotiate with it.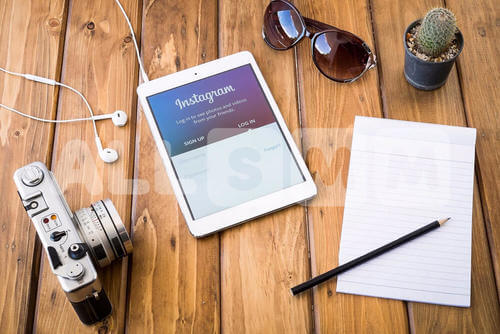 More likes
Everyone is eager for the likes, which is quite obvious. Are there ways to increase this indicator?
- Highlight important events;
- do more selfi (they are often put up with huskies);
- post pictures of the "was / became" format (they often appear in the recommendations of popular bloggers);
- do not hesitate to ask followers to put the likes - this will help increase the Coverage, but it is worth doing it delicately, so as not to look like a beggar;
- look in your own statistics to find out which topics topic provides the maximum coverage and many likes.
More comments
This setting also affects the Coverage. At the same time, one must take into account that it is necessary to respond to them within 1 hour, since in the absence of communication between the blogger and visitors, the site algorithm reduces the Coverage.
Many certainly noticed the comments through the mass-foiling, which are characterized by brevity and lack of content. It is likely that Instagram will soon cease to take them into account when calculating Involvement. Therefore, if you leave comments in your own or others' posts, you will need to write at least 4 words or more, so that the algorithm does not confuse you with a bot.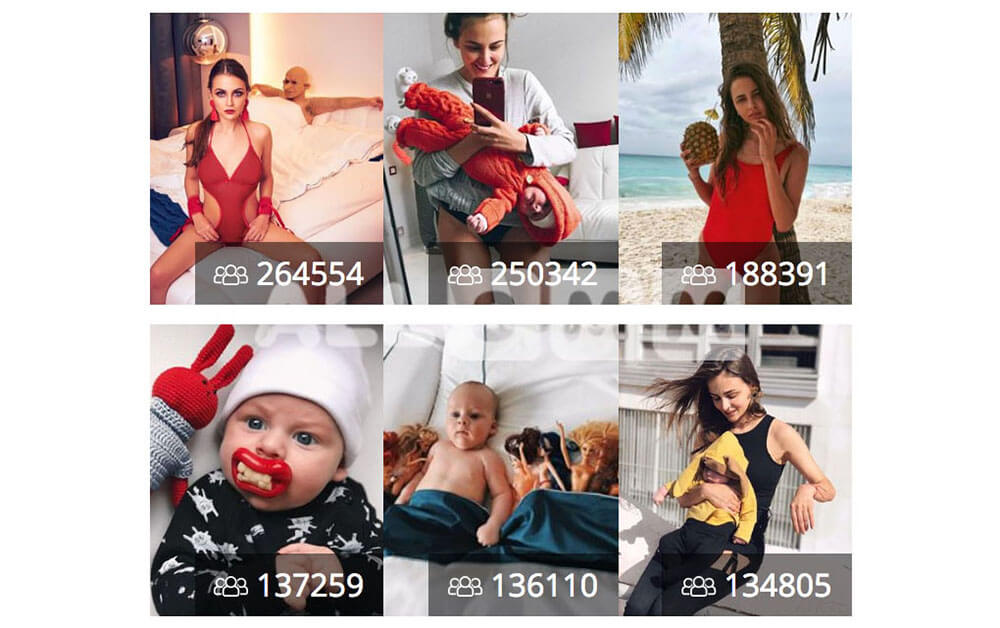 Stories
If you do not know how to make posts in Stourise, it's time to learn it. Conduct a survey, print the announcement, in general, try to light up everywhere. The fact is that the StoRise Tape is now located both above and in the center of the main ribbon.
Article: "How to make a poll in instagram?"
Hashtags
Today, promotion by means of hashtags has lost its former effectiveness, like 2 years ago, but it is still worthwhile to continue using them. There are a number of methods that theoretically increase the Coverage:
- Do not use all 30 valid Hestegov at once. It is possible that the algorithm of the site considers this behavior as spam. It will be more correct to put no more than five Hestegov under each post.
- Under different posts it is necessary to leave different Heshtags, since in the opposite case the algorithm will consider them as spam.
- Since this year, Heshtegi in the comments have ceased to be subject to accounting. Now they need to be placed directly in the post.
- Use fairly frequency Hashtags (10 to 100 thousand uses, based on the topic of the post), but not too popular, which every second there are new posts.
- In Instagram there was a convenient option - Subscription to Heshtegi. You can do this by clicking on the Heshtag and the corresponding button. After this, all new posts with this tag will start to fall into the tape. For example, you lead a fascinating rubric with the original Heshgoth. Tell visitors to subscribe to it, so as not to miss new publications on this topic. It is possible that when you subscribe to Heshtagi, the site algorithm will begin to expose your own publications higher in the general stream.
Note that everything written in the first 3 points is based on gossip. Try it yourself to find out if the tips listed in them work. The real rules of the social network algorithm are known only to its developers.
Texts of posts
The subject of publications is obliged to interest visitors, to involve them in conversation, not to induce indifference. Everybody knows this, but are there any special tricks, and how should we behave in order not to reduce the Coverage inadvertently?
- Make publications that are often saved (this will increase the involvement and, therefore, your position in the tape). To do this, publish your own recipes, lifhaki (menu for a week, special exercises, etc.). Whatever the subject matter of the account, there is a place for such posts in it.
- Do not change the content of the post for the first 24 hours after publication (* but this is another unconfirmed gossip).
- Do not make a post, erase it and then publish again. For example, if you notice flaws in a photo, quickly adjusted it and put it again - there will be problems (* again unverified rumor).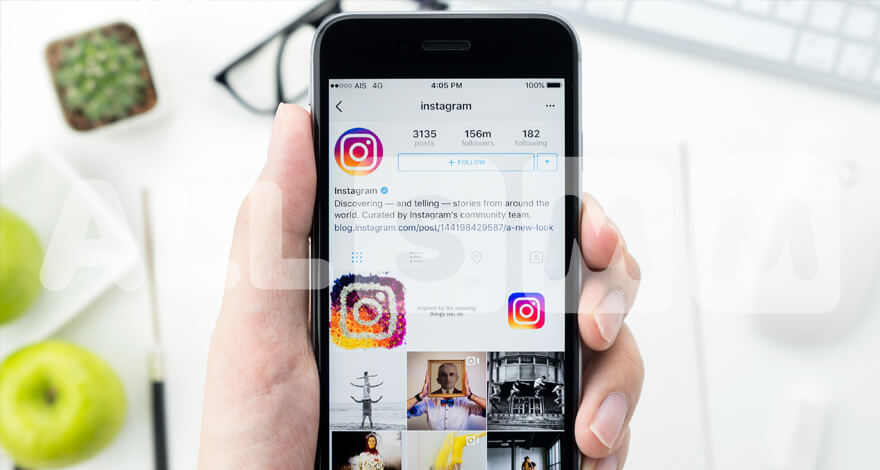 Article: "Sales via Instagram. Advice and technique how to increase the conversion. Part 2"
In this article, we have described in detail what the Coverage is and how it is improved. However, even with the strict observance of the above rules and the daily publication of interesting posts, there is no guarantee of an increase in the Coverage. According to statistical reports, in this social network only 30-60% of followers will be able to see your posts. At the same time, as the followers grow, the percentage reduction in the Coverage also occurs in parallel. In general, this is quite natural, as former Instagram followers can get tired and start putting fewer likes, while retaining a subscription. Some may completely stop entering the tape. In addition, new users constantly appear, eating away the audience from the "old men".
Despite the general decline in Coverage, the number of users of Instagrams does not stop growing. Therefore, you need to constantly monitor news and new trends, so as not to lose followers and increase Coverage.