Albums in instagram - an effective tool for the promotion of the company
The social network Instagram has released a good update of functions - albums. Now in one post, you can upload not one, but simultaneously up to ten photos. Creating albums in Instagram'e - a new type of advertising and branding. This article reveals the most significant, individual advantages of the opportunity that has appeared.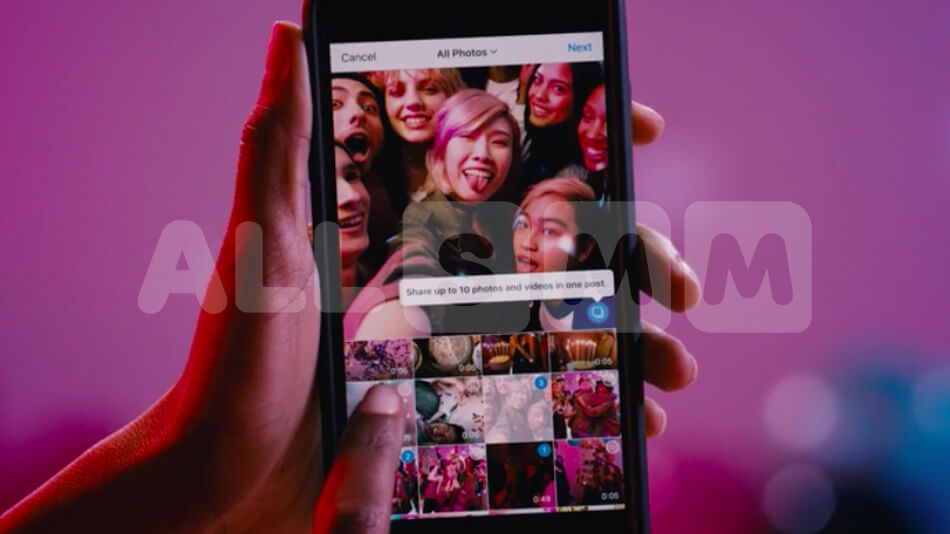 Features description
Let's look at things you can do with albums. Their biggest plus is adding content to one post with a quantity of ten (maximum) photo or video.
Detailed presentation of products and services
The album is an excellent device for creating a complete and detailed display of your product. Famous brands constantly use this opportunity and demonstrate the released product in one publication. And it can be seen from any angle and in different life situations.
A story about what happened
Users of the social network are more attracted to those accounts where each post is a full story with certain emotions, feelings, causing touching memories. On such pages sign much more actively. Therefore, albums are also used to create small, but interesting stories, where an important element is your product. History can also be told through related images, and through video.
A good variant of attraction of the audience is the timely spreading of photos from the category "The best". For example: Is your brand interlinked with tourism? Then periodically you can publish an album where you will collect pictures of the best sanatoriums of the world or photos of the most beautiful gardens.
Announcement of events / events
If the company participated in an important conference, exhibition or an exciting event, be sure to share it with the followers. To do this, use albums. So, all the photos from the meetings will gather in one place, and not be scattered on the tape. This advantage is especially important for companies that are involved in the fashion industry. Do not have to puzzle over the choice of the best photos - Instagram allows you to put everything, for example, with the display of new images.
In the previous variation of the application, laying out step-by-step instructions and conducting master classes was quite a big problem. Now everything is simple. In one publication you can accommodate the whole process of cooking, the stages of making a souvenir. When there is no opportunity to make high-quality video, then albums are an excellent option to conduct classes through the selection of photos.
Article: "Sales via Instagram. Tips and tricks on how to increase conversion. Part 1"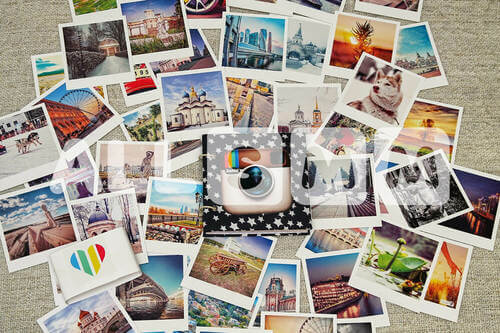 The fans of any famous people, brands are curious about them all. Followers want to know all the backstages in which you can see what's happening on the other side of the camera. You should create a rubric where you will talk about the processes of manufacturing products and lay out behind-the-scenes photos. The album will definitely be relevant. Give followers a chance to see what is known only to you, open a few secrets of your company.
When panoramic pictures are laid out as full-fledged, they do not look very well. They are difficult to perceive. But if you make a panorama with several photos of the standard format - it will look pretty aesthetically, effectively.
Long publications are often added to publications. Many are lazy or hard to read. Therefore, people simply miss them, not paying attention to the importance of information. Try creating an album in which each photo will contain the required short text. Let it be capacious and bear important information. So it's easier for followers to read what you want to tell.
To achieve the greatest effect from such images, it is necessary for a person to visually compare them. Before the update, for this purpose, we had to make collages, the quality and format of the photo deteriorated. And now there are albums. They solved this problem, and now it is easier and easier to work.
This way will be especially liked by brands that are fond of interior design and interior. If your office is decorated in an unusual form and differs from others in an unusual way, then arrange an excursion. Take a few photos in your office, highlight the most interesting and striking elements. Tell the followers about them.
The result
Recently, Instagram is gaining momentum faster. There are many users, including brands, companies, celebrities. The social network constantly provides updates. Many people do not yet fully understand how much benefit and effect the albums give in promoting stores and products. If you own a brand, do not delay. Use new opportunities in Instagram completely and attract people to yourself. Ans don't remember use boost to get more likes on Instagram.