Posts for Instagram: what and how to write
In the present, every company that has something to attract people's attention, is interested in how to create texts for Instagram. Recall that this social network quickly gained popularity and it is enjoyed even by world pop stars and cinematographers. Among other things, Instagram helps online stores increase sales and sin does not take advantage of this. How to do everything correctly you will learn further.
Posts for Instagram: what and how to write
There is no particular difference in whether your profile is corporate or whether your page will sell anything. It is very important to remember the basic rules. What are they?
Rule one. Bright picture
Remember that users of Instagram can "forgive" amateur photos sometimes not of the best quality only the closest. Do you have a business profile? Then the photos you post should be of the best quality and stick to one style. If you waved a hand at this rule, then users will also just give up on your profile. The main advantage of such posts is that the texts can be supplemented with the corresponding picture. Thus, all the advantages of the product can be immediately assessed visually.
If for you Instagram is a convenient platform for displaying goods, demonstrate it from various angles. An excellent variant of a picture representing a product or service in Instagram is one photo for one advantage. Here's an example for you.
Do you sell backpacks? Then put a photo showing the internal offices, show how many things can get into it. Your product - it's notebooks? Make layouts with different covers, show how they look inside. Especially if it's a diary.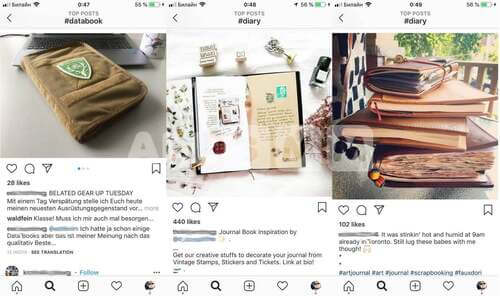 And the text for such snapshots can be, for example, the following:
"We offer notepads with white or kraft paper, lined and no, on staples and spirals, with a
monochrome cover or decorated with a bright pattern. At us you necessarily will find that is necessary for you! ».
Article: "Instagram promotion. What you need to promote your business account"
Rule two. Infogram
So, you have started to appear followers . But it is important not only to admire the goods or services in the pictures. It is important to know how to order them or how to get to the store. That is why it is very important to write contact information between the posts. Also, it is worth considering the design of the cap of your profile. Otherwise, even good texts are unlikely to be useful.
The cap should be short, but at the same time giving the user an idea of ​​what kind of company you are, what you offer and how to get it. If you have an official website or a group in social networks, the link to these pages should also be indicated in the header.
The third rule. Editing
Of course, your posts should be without errors. The given rule consists that, let you and are completely assured of the literacy, the text of each post is better for subtracting two, and it is even better three times before to publish. Believe me, always after the first proofreading, mistakes are very often left, which initially simply did not catch sight. Therefore, it is better to spend another five to ten minutes to recheck, than to be surprised that your profile does not interest anyone.
How to draw attention to the texts in Instagram?
Followers like all sorts of post-lifhaki, they are interested in watching what happens behind the scenes of the company that interested them. So the selling posts will be useful to dilute the photos, for example, the working process of the store environment or thematic information. Here, you will make a choice for yourself.
If you, for example, represent a salon or a cosmetics store, posts about goods and cost should be diluted by advice on the selection of products, lifhaks to care for different types of skin, information about promotions or conducting master classes on applying makeup.
And if the business concerns, for example, a travel company, an excellent option will be posts about burning tours, advice on the design of a passport, interesting information about the most popular attractions in a particular country. The principle you already, for sure, understood.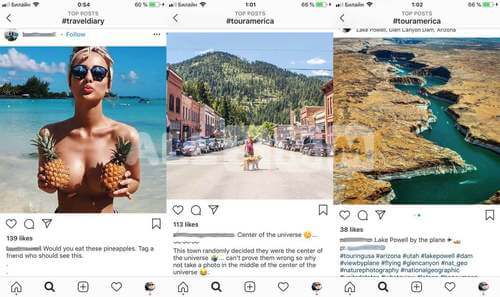 Article: "How to place a hashtag picture in Instagram in the Top 10"
Do not forget about the photos of your employees. It can be a courier hurrying to deliver an order; a girl wrapping flowers in a wrapper, and so on. These posts are important because they cause trust. It is shown that the company strives to provide the best service for its customers.
For the vast majority of business types that create Instagram profiles, there is one truth that always works - the closer to people, the better. If in other social networks or on your own website you write official texts or specify only the most basic in the cards of goods, then Instagram is good because you can afford to expand the borders slightly.
You should try to "chat" with your followers . Because it will be nice to write posts in the usual conversational style. Here, for example:
"Our Lenochka is preparing only the most delicious coffee to make your Monday morning not so gloomy!".
Or:
"Especially for you, we extended our working day so that you could get presents for your relatives before the coming holiday!".
These are not selling texts, but they also work for the benefit of your company.
When is it better to post jobs?
Despite all the unpredictability of social networks, analysts were able to determine the time when users of Instagram are particularly active.
So, here's an approximate chart.
On weekdays, it is better to lay out posts at 17-18 hours on MSC. You can try the late night. Typically, the tape at this time is empty, and you can be one of the first to get the attention of followers .
Focus also on the target audience. If you sell goods for children, the best time is 10-15 hours, when mothers in the decree have a little more free time.
If we talk about students, we can choose a morning or an afternoon for posting.
But it is worth remembering that in Instagram there are algorithms for selecting content for users. Therefore, the time for laying out posts is not so important as the fact that you need to motivate followers to have them comment and like your posts, thereby increasing their value and position in the news line.
Article: "How to issue a profile on Instagram. Efficient algorithm"
Manage hashtags
We can say that today only in the Instagram from hashtag is really useful. Thanks to them, potential customers can find you. Therefore, it is important to choose the most clear-cut requests to your business.
Hashtags is a pretty tricky thing. It is quite difficult to find a middle ground. But it is very easy to not pick or overdo them. On average, up to fifteen hashtags are placed in the query field. In the post itself, it's not very attractive, so it's better to take them to the bottom or even below the dividing line.
Tip: create a hashtag that refers specifically to your company - basically, in this case, take the name of the company. If there is no unique hashtag, add a couple of matching words.
You will find customers on this hashtag, and you will find photos of customers who used your goods or services. Usually followers necessarily specify them.
By the way, it's just an excellent idea to create in your profile posts the best photos from customers - so to speak, live reviews. Thus, you will increase the confidence of new customers. Do not doubt, such posts will bring you undeniable benefits.
How not to write posts in the Instagram
We discussed how to draw users' attention to your posts, now let's talk about what not to do. Most entrepreneurs are just learning how to use social networks to grow their business, so often mistakes are inevitable. And believe me, if you are just starting to promote your business through Instagram, it's better to pay attention to someone else's mistakes than to make your own.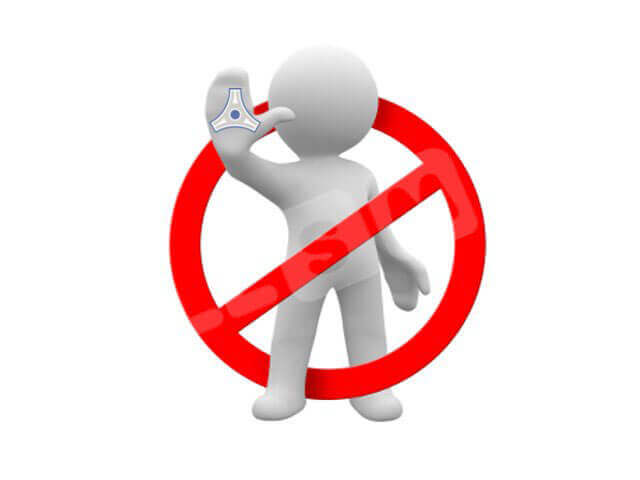 Here are the most common ones:
Closed Profiles
Just imagine - your hands are full of bright booklets and different flyers with a promise of discounts in honor of opening the store. In a great mood you come to a new store, in anticipation of pulling the door, and she's locked. About the same emotions and feel the follower, stumbled on the corporate page.
Exclusively selling posts
Imagine yourself as your followers . In your tape only bags, clothes, travel agency services and all in the same spirit. Even if you are the target audience, sooner or later you will get tired of it, and you will unfollow from such profile without regrets.
Lack of regular updates
Any profile that can not boast of regular updates, very quickly loses popularity. If you are just starting to promote your business, provide it with regular updates. Several posts two or three times a week will work better than a dozen in one day.
Complete disregard
If followers comment on your posts, be sure to answer them. Your followers should be sure that their opinion is really valuable to you.
Playing words with hashtags
The hashtag you invent can direct your target audience directly to your profile. And can become a real subject of ridicule. Thinking over a branded hashtag, be sure to read how it sounds. Especially if it consists of several words. Sometimes such a pun can play against you.
More basic rules concerning the creation of Instagram-posts, examples, hashtags - all this is easy to find on the Internet. The peculiarity of this social network is that it is alive and therefore posts written in a living text and possessing charm will attract much more attention to your business. Do not be afraid of experiments with posts, as well as communication with your followers. Only in this case Instagram can make your business at times more popular. And also don't remember to buy instagram followers at all-smm.