Why TikTok is That Popular in the World
Initially, it is a Chinese social network with a multimillion audience, popular all over the world. Pretty Tik Tok girls and guys download thousands of music videos every day. What is that? Why is it that popular in downloads? How to use it and how to promote it? What Tik Tok hits are there? All answers to these questions you will find in the information below.

Contents:
• Description of the app
• Why is this social network needed?
• Main types of users
• How to start using it
• Installation and registration
• Uploading videos and selecting music
• Account promotion
• Conclusion
Description of the app
In this service, the developers have connected the creation of videos and karaoke. Users can download videos with a certain music and imitate singing and dancing to it. In addition, there are also ordinary short videos, like Vines.
The app was created by Chinese developers and was known previously as Douyin. It became popular in Asia. Then it was renamed and reached Play Market and AppStore in 2016.
The Musical.ly app with the same functionality was bought by a Chinese company in 2017 for $ 1 billion.
The main TikTok audience is teenagers under 19 years old, but there are also older people. However, the app, in addition to the positive reviews, also has negative ones, as users often post rather weird and meaningless videos that are not interesting to watch.
Why is this social network needed?
According to the statistics, the app has been downloaded more than 500 million times. This is due to the innovation and great functionality of the service.
Benefits:
• If you have any skills, you can show them in creating a video on the platform. The audience will quickly join you after seeing the high-quality content. 
• Large selection of music that we will talk about later.
• Ability to adapt to different devices.
• A large number of free effects (slowing down and accelerating videos, masks, backgrounds, etc.) and filters.
• Posts can be shared on other networks.
• You can make new friends.
Useful article: "TikTok: Interesting Videos, Favorite Music and Popularity"
Main types of users
Most popular are the users with beautiful appearance.
After all, it is pleasant to look at such people. Plus, filters will help to improve the picture and face.
But not only Tik Tok beauties can get into the top videos. The first lines of the recommended videos are occupied by the talented people who can sing, dance, do various tricks, etc.
On TikTok, you can find something for everyone, so many people spend several hours a day in the app.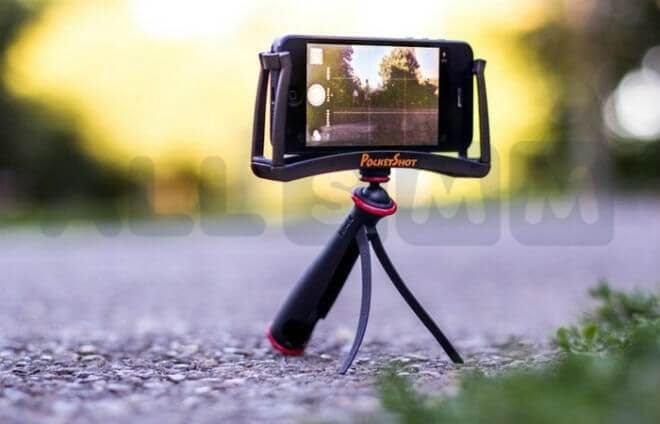 How to start using it
If you decide to use the service for uploading videos, there are no restrictions for you. No need to pay for subscription. Available effects, video upload, everything is free.
The only thing is advertising in the app itself, but ads are everywhere, so it's not a big disadvantage.
Videos can be uploaded at any time. Even after downloading and registration, that will be discussed below.
Useful article: "TikTok Sound Effects"
Installation and registration
First, you need to download the app to your Android or IOS device. After a short registration through:
• Mobile phone. In this case, you will receive an SMS confirmation.
• Email address.
• Authorization through another social network (Vkontakte, Facebook, Instagram, Google).
When successful registration is completed, you can configure the profile and change the settings of the app, view the effects, etc.
To watch the video, you need to use the "Recommendations" tab or search, where you can also find music, other users and hashtags for your clips.
Uploading videos and selecting music
You can add a video from either the folder on your device or film a new one in the app itself. When sending, a special settings menu appears with the effects and filters.
After downloading, you must add a description and hashtags so that your clip could reach the top.
The final stage is adding music. You can find and add a song to your account in search. The musical accompaniment is a "calling card" of TikTok. Therefore, it must be approached responsibly. Below you can find the three most popular songs on Tik Tok:
1. "Devil HAHA Song"
2. "Kesha"
3. "Roofless"

More than a hundred music tracks can be found on TikTok.
Useful article: "Followers Make the Difference! How to Get TikTok Followers and Earn Money"
Account promotion
If you have a large number of followers, likes and views, you can earn on it with the help of advertising. But how to gain the audience?
• Mutual. You can contact someone to make a joint video or to advertise your video. At the same time, they would agree if you have either an equal number of followers on your account or more.
• Using a large number of popular hashtags. At the same time, it is necessary to shoot a thematic video so that viewers have no questions.
• Advertise your account and video clips on other networks. If you have other popular accounts, groups and channels, you can send videos from TikTok there, thereby gaining bigger audience.
• Use the ALL-SMM service. You will benefit from it because for a small price you could increase your TikTok popularity many times. This method is considered safe and efficient, because you will get a large number of services with a unique promotion system.
Conclusion
TikTok is an app with a lot of opportunities, where you can realize your goals and show your unique talents to the world. You only need time and a little effort.
You can download it right now and immediately start sharing your creativity with the world. We recommend to record a welcome video to get the interest from viewers in your profile.