Using Telegram for Promotion
Telegram is a popular way for offering interesting, useful content to a large number of people. Therefore, many channels, making football prediction in Telegram, use this resource for promotion, become popular and earn a lot.

Contents:
How it works on the example of sports betting
Cappers
Successful betting predictions
Tips on channel promotion
Invitation to social networks
Preparing channel before the announcement
Text size
Mutual advertising
Using links
Using promotion services
Advantages of the All-SMM service
Conclusion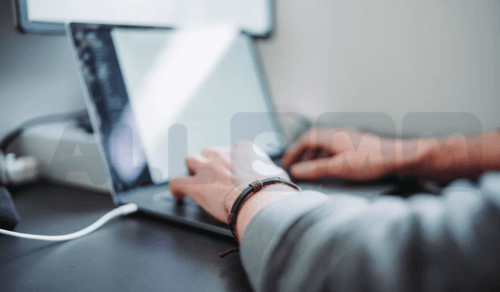 How it works on the example of sports betting
Sport Telegram channels are created for attracting new customers and revitalizing old members. Previously, they made posts in other social networks, but now this messenger is considered to be the most successful for developing business. A large number of active users are registered there, and it is considered to be convenient and functional.
Cappers
People involved in sports betting are called сapps. Each of them has rating and reviews, thanks to which the channel can be promoted faster or slower. Visitors enter Telegram and make a live bet Telegram as a real monetary contribution, indicating the expected outcome of a football game or some other game (depending on the specific content). It is important to check the reliability and integrity of the developers before working with them, not only to deliver material values, but also for mutual advertising.
Successful betting predictions
There is also such a thing as Telegram channel for betting tips advice. It offers customers useful information helping to determine the bet. It is a paid service, sometimes a trial recommendation is free.
Betting predictions on Telegram are in demand because users rarely feel confident about their ability to predict the future. They want to take into account the opinion of professionals, willing to invest money into exchange for increasing the chances on a big win.
Useful article: "Telegram Content. What Topics for Telegram Channels are the most Popular and Profitable"
Tips on channel promotion
If there is still no general concept for channel management, it is worthy to think it over thoroughly. Spraying on various subjects is a mistake. Viewers expect to see the information that attracted them when following the link.
Invitation to social networks
There is an opinion that after creating a channel, it is necessary to send invitations to all friends and acquaintances in order to immediately raise the number of participants. However, this method has been known for many years, it shows the developer not in the best light, because everyone remembers how similar tricks were used on FB.
Plus, it is intrusive and does not bring the feeling that this is his own choice, not manipulation. It should strive for naturalness and originality. It is better to place a description and a link on your social network page so that interested users can follow and subscribe themselves. Update or refresh this information not more often than every 10 days, ideally - every 2 weeks, not to bother the audience.
Preparing channel before the announcement
Do not rush to invite potential members to the channel, if the content still does not represent anything. Make several thematic posts with the links or just post interesting pictures that can get interest and convince you not to remove the link from your list. As practice shows, users do not wish to subscribe while the feed is empty; it could happen only if the author is a TV celebrity, for example.
Text size
The optimal text size for a Telegram is 500 characters. If it is too short, it will create the impression of low information content and zero benefit. A large article is inconvenient to read, since five hundred characters are designed for two pages in iPhone 5s. The comfort of reading will ensure having regular users, while inconvenience may affect unsubscribing.
Useful article: "What Telegram Stickers are and how to Work with them"
Mutual advertising
PR means maximum number of mentions of the channel in various sources. It is necessary that people learn about the existence of such content, some of them will stay, others will pass by, but there will definitely be growth in the number of members. Therefore, it is important to negotiate about recommendations or references with other authors who would benefit from such a deal.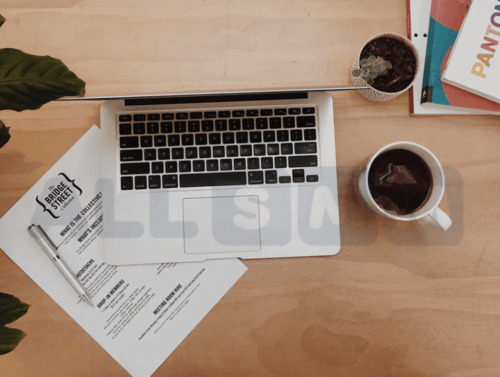 Using links
A format involving many links in a feed has gained special popularity, as practice shows. This is due to the convenience of clicking to one or more links, compared to a targeted browser search and filtering information. Visits and number of members will increase, if you guess the content that will get interest of people. That is, it is useful if they are curious or helpful, but they themselves would not be looking for it.
Using promotion services
Usually, such services are paid, however, they bring great results. Such help is especially useful for the authors who do not have time or desire to spend a long time sending out invitations and negotiating. This will be done by professionals, and the growth of members will justify the means.
Advantages of the All-SMM service
Not every service is trustworthy, because there are fraudulent schemes for deceiving customers, but All-SMM has many advantages:
Absolute knowledge about Telegram
Great skills and knowledge on the promotion of the channel with any content
Vast experience and the growing number of satisfied customers
It allows to save time
It is result-oriented, a significant increase in Telegram members and likes is ensured
 Using paid promotion services is the right investment into your business and its development. The more members, the more often you will get offers about mentioning products or advertising them for money, which means a good profit.
Useful article: "Advantages and Disadvantages of Boosting Views in Telegram"
Conclusion
Telegram messenger provides opportunities for those who want to develop their business, share content with others and promote their products. It is not necessary to devote the entire channel to one topic, it is important to get interest from the reader, to give them relevant content, and at the same time to spread the targeted posts.
Cappers act this way and successfully collect hundreds and thousands of members on their channels. They always have one topic, but there is useful information on it, links for reading and just entertaining content. They agree about mutual PR, use paid promotion services, take orders for advertising and develop business on Telegram, receiving good money.