Promotion of a Fitness Center on Instagram
Many successful businessmen use Instagram for promoting their products and services. This social network is an excellent platform for promotion fitness center. Fitness Instagram accounts are attracting a lot of users. A fitness blog for women and men motivates to start working out to get a perfect body and be healthy. Therefore, Instagram workout videos are an excellent advertisement for a fitness center. To successfully maintain an account, follow the simple rules and use different ways of promoting your profile.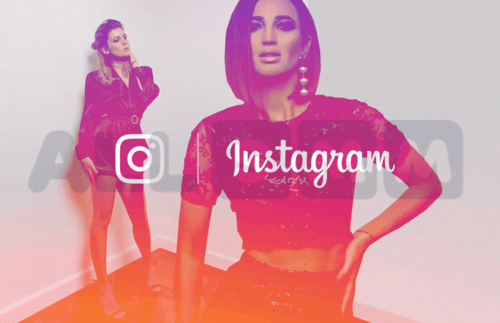 Contents:
How to promote your fitness center account on Instagram
Photo requirements and creating your style
Photos "before and after"
Tagging people and interesting content in photos
Methods of promotion of a fitness center Instagram account
Free methods of promotion on Instagram
Paid ways of increasing the popularity of a personal page
How to promote your fitness center account on Instagram
Creating women's and men's fitness Instagram starts from a simple registration and choosing interesting fitness Instagram name ideas. Login and Instagram page name should be different. This will allow using more keywords in the page information. You also need to add a profile picture. This may be a company logo, by which the potential customers will recognize the profile. Be sure to specify fitness Instagram hashtags for being found by the users easily. To increase the number of followers, you can use either paid or free methods.
Photo requirements and creating your style
All photos posted in the profile must be of excellent quality. It is better to use the professional equipment or use the services of a photographer. Photos of Instagram fitness models taken on a phone with a bad camera, will not attract new followers. Also, do not post screenshots and images from the Internet. Replicated information from the Internet is not what Instagram users like. It is possible and necessary to process photos, but not too much. Too visible Photoshop effects do not contribute to attracting the new Instagram followers.
We would advise to make a unique account style that will highlight the page from a variety of fitness centers profiles. If you lack imagination, you can analyze popular pages and partially use the similar formats. You can edit photos with the same filter or take photos of a certain type.
Useful article: "Posts for Instagram: what and how to write"
Photos "before and after"
To attract the new customers to the fitness center, you should show the results. But you need to ask permission to publish other people's photos in the commercial Instagram profile to avoid problems in future. "Before" and "after" customers' photos are an excellent advertisement. These photos prove that it is worth working out, and their result is also due to the center. To publish such photos, you can use the slideshow feature. Placement of the "carousel" of pictures with the results of a visit to the fitness center attracts followers. Slideshows can be replaced with photo collages demonstrating the benefits of visiting gyms. Under the photos, you can post customer stories by specifying the time they have been visiting a fitness center.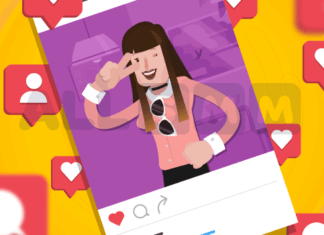 Tagging people and interesting content in photos
If you publish photos of the client, you can tag their page. Followers will be able to follow the link and make sure that these are not fake people used to the sake of advertising. You can create a reward program for posting a photo from a fitness center in your account. And in return, to offer customers sharing their results, bonuses and discounts when purchasing a subscription. It is also good to leave geolocation marks. This will allow telling about the network of fitness centers across the country on Instagram.
The content published in the Instagram profile is of great importance. Followers are interested in new and relevant information. You can post information about the healthy food, exercises done in the fitness center and about their benefits for the body. For example, these could be videos from the workouts.
For the convenience of Instagram users, there is Stories feature. This is a short video or photo that disappears from the profile in 24 hours after the publication. Stories are convenient for informing customers about holding promotions and great deals. Stories do not clog the followers feed, so they can be published very often. A live stream feature is available and allows customers watching the life of a fitness center in real time.
Useful article: "Promotion of a Plastic Surgeon's Instagram Account"
Methods of promotion of a fitness center Instagram account
Publish the information on the personal page smartly. Experienced bloggers recommend scheduling posts. Every day you can share different information. For example, one day you post the customers' "BEFORE" and "AFTER", the other day - workout videos, the third day - a recipe of a tasty healthy food.
All photos should look organic in a profile. It is important to think about the placement of pictures, so that the page looks interesting, bright and original visually. There are special apps analyzing posts and helping to place the photos correctly. They help avoid dark photos and similar posts.
Free methods of promotion on Instagram
To increase the number of followers, you can use free methods. There are many methods, but some of them have more disadvantages than advantages. For example, using apps for getting likes, comments and followers. It is necessary to perform special tasks in the program and earn points for them. In future, likes, followers, comments and reposts are bought for these points. But to earn a large number of points you need to spend a lot of personal time. Not everyone can spend several days or weeks to get 1000-5000 followers.
Repost contests is another method of attracting new clients to a fitness center. A certain time is given for followers to start following a specific page and make reposts. On a specified date, a draw is conducted using a randomizer app. It is better to live stream choosing the winner to gain the trust of customers. The winner receives a subscription to a fitness center or a discount on its purchase. Instagram players love such contests and follow the specified page. Similarly, you can hold a contest for comments or invitations of friends.
Free ways do not require any money investments. Although the repost contest involves a prize, which means that costs are still there. But free methods require a waste of personal time. Instead of making followers through the free apps, it would be better to make a high-quality post about the workouts or to write some other useful information for the followers.
Useful article: "Popular Photographers Instagram Account"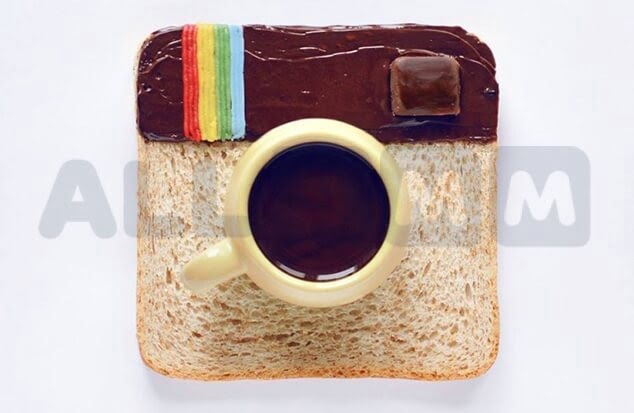 Paid ways of increasing the popularity of a personal page
Paid methods do not require independent efforts and waste of time on Instagram promotion. It is enough to pay a certain sum and followers will start appearing by themselves. For example, you can turn to the famous bloggers, artists, athletes and other media personalities. They will place an advertising post with a link to the fitness center account in their profile. But the more followers are there at this celebrity, the more expensive is the advertising. For many famous people, the price reaches 2000$. It is obvious that such costs are not affordable to everyone.
There is another paid method that could save personal time and effort, but is much cheaper. These are services specialized in the promotion of Instagram accounts. For example, the ALL-SMM service. The cost of account promotion is profitable, besides the result is not long to wait. Professionals know how to promote an Instagram account without breaking the rules of this social network. After paying a small sum, you will enjoy a successful result soon.
To get real customers in the fitness center, you should to use all the modern methods, including the Instagram accounts. Not only young people, but also the older people are registered in this social network. Advertising on Instagram is a profitable and convenient way of attracting new visitors. Each profile owner chooses a way of promotion convenient for them. But experienced bloggers advise to make small investments when using the paid service in order to get the desired result in a short time.