How to Make the Best TikTok Video
Finding the right social network for yourself is a difficult task for an inexperienced user. Nowadays the most interesting and profitable social network for the music performers is TikTok. It appeared in China, but today it is used worldwide. Russia is no exception. Many local performers are registered on TikTok. Some of them have become very popular. How to repeat their success? Can TikTok become a kind of "springboard" for the newbie musicians? The answers to these and other questions are below.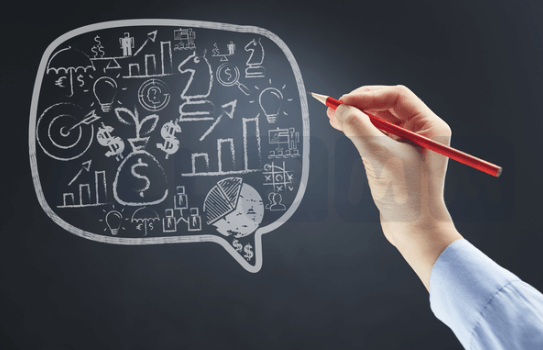 Contents:
How to make a TikTok video
Features of TikTok
TikTok video hacks
More features of the social network
TikTok likes. How to get lots of likes and followers
Conclusion
How to make a TikTok video
You do not need to be an expert to create a music video. Having an ordinary video camera or a modern smartphone is enough. After that you can start shooting video. When you manage to record it, start editing it. For this, it is recommended to use the built-in video editor TikTok, but nobody puts the limit. If you want to edit your video in the third-party programs, you can do that as well.
Then you need to work on the sound. The best option is to record music and songs in a professional studio. Just one-hour rental will be enough. You will have time to make high-quality audio tracks for your video. Then just combine the sound and the video, so that you get a full-fledged music video. You can put it on a public display for your friends and acquaintances, and then upload it to the social network TikTok. As you can see, not complicated at all!
If you cannot edit videos, it is recommended to use the built-in editor TikTok. You will have to study the instructions beforehand, after that you can start editing.
Useful article: "Increasing the Popularity of the TikTok Account"
Features of TikTok
The main feature is the ability to access a several millions audience. This social network was designed in China, but today it has become popular in many countries world-wide (including Russia). The most relevant videos are watched by millions of viewers every day. No Russian channel can boast of such popularity as TikTok. That is why a lot of well-known music producers and performers register here.
Popular music videos with a large number of likes. It is possible to buy likes with the help of a specialized service. This is a cheap and easy way to increase user interest in your video. Thousands of local artists use the service in order to save their time. This is a reliable advertising tool, so do not ignore it.
Followers (fans) deserve special attention. If your account has not too many followers, then you will never become really popular. What to do? The best option is to buy TikTok followers. This can be done with the help of the specialized service. It is recommended to everyone who would like to promote their account as soon as possible and become popular. Buying followers is not too expensive, so even the stingiest users can afford it.
Tik Tok video hacks
Anyone can make their record more popular. First of all, you need to come up with a video script. It should be exciting and attract attention of users. If you fail, you can turn to a professional screenwriter. He will advise you how to proceed.
Then you have to find high-quality video equipment. If you shoot video on a regular phone, there is no hope for the high quality. Those who do not have their own video camera could rent it. It is inexpensive and will save you from the unnecessary problems.
Users are attracted to only high-quality entries. If your song sounds great, it does not mean that you will become popular. It is necessary to make the video itself look stylish and trendy. Otherwise, users will not pay attention to it, and you will remain just an unknown artist.
Useful article: "How do Teenagers have Fun? TikTok is Breaking Records of Popularity among the Musical Apps"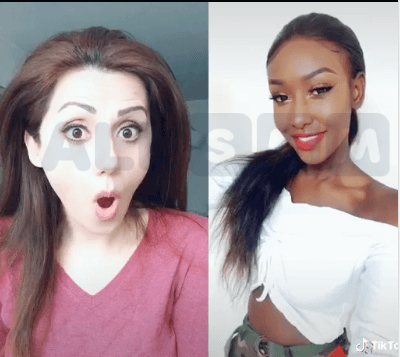 More features of the social network
Tik Tok best dancer deserves special attention. If you sing not that well, you can become a popular dancer. You will have to rent a room where you can film your videos. Some artists prefer to shoot videos in the street. If you agree, take care of the sound quality. Filming in the street gives a lot of troubles, so it is recommended to hire a professional operator. He will record a high-quality video that will not disappoint you.
Tik Tok challenge is another way of increasing your TikTok popularity. However, only users with enough experience are recommended to participate in challenges. Otherwise, it will not bring any benefit. It is recommended not to waste time if you are not ready for the challenge.
High competition between the performers for the attention of users is the harsh reality on TikTok. You have to upload only high-quality content of interest to the viewers. Never post anything randomly.
Useful article: "Creating a Popular TikTok Account"
TikTok likes. How to get lots of likes and followers
The most profitable option is to buy them. They do not cost too much, but you can put all your effort and energy not into the promotion of your account, but into creativity. Many creative people are very hard to deal with the complicated routine work, so they could spend money on buying likes and fans. Otherwise, viewers will not pay any attention to their music videos. Only videos with lots of likes are of interest to the audience.
Conclusion
TikTok social network is an ideal promotion tool. However, you have to learn all its features and buy as many fans and likes as possible. Only after that you can upload music videos. Just a couple of months later, you can expect a big success.