How do Teenagers have Fun? TikTok is Breaking Records of Popularity among the Musical Apps
TikTok's video community is spreading all over the world quickly and drives all teenagers crazy. This application is called the Chinese phenomenon. So what's so extraordinary about it?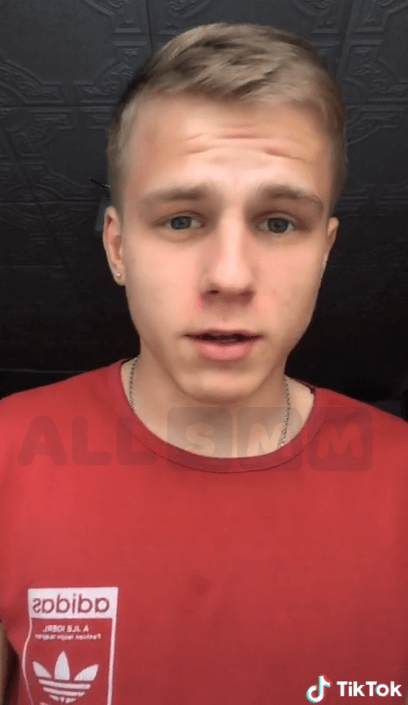 Contents:
What is TikTok?
Main features of TikTok
Register on TikTok and login from PC
How to become famous on TikTok
The best ways of promoting your account on TikTok
What is TikTok?
TikTok is a social network designed by the Chinese company Bytedance. The developers of this application gathered ideas from different social services and combined them in one app called TikTok. As a result, they got an application allowing to shoot short mobile videos, edit them, add music and special effects and share videos with friends.
The video community has been instantly gaining popularity among the Chinese teenagers. The younger generation cannot imagine their life without mobile phones, they fall asleep only after chatting to friends in the social networks and, when waking up grab their phones again to check the latest news from their friends and famous people. Videos are the most popular content for young people.
In order to get promoted at the international market, at the end of the last year the owners of TikTok acquired their main competitor, the popular music app Musical.ly, for 1 billion dollars. This out-of-the-box solution made it possible to add 100 million of Musical.ly users into the TikTok app and this number instantly growing to the Top 10 most popular social networks for young people.
Main features of TikTok
As mentioned earlier the TikTok site is a video and a social network. Users can shoot videos 15 - 60 seconds long and upload them to their account.
Available features that allow to make videos bright and spectacular:
Wide range of masks, filters, frames and stickers;
Beauty effects;
A huge number of music tracks;
Tools for editing, video duplication, ability to stick 2 different videos together and other functionalities.
Developers constantly replenish the library of music tracks and various tricks for pleasing their users. Videos can be shown to your followers in the online streaming, and you can watch videos of other users and record reactions to them. The most important thing is that TikTok allows not only shooting high-quality commercials, but also messaging other participants and exchanging opinions.
In general, TikTok is a great opportunity to show the talent and declare yourself to the whole world.
Register on TikTok and login from PC
To start working with the app, you should create an account first. You can do this through your Instagram account, Facebook or Google. Registration takes a few seconds.
Initially, TikTok was created as an application for mobile devices in two versions for Android and IOS. And this is logical, now smartphones and tablets are far ahead of computers. Therefore, the developers have not designed the versions for Windows and macOS. Nevertheless, it is possible to quickly download TikTok to your computer for free.
Running the app from your computer could be done in Android emulators.
However, an application installed to the computer with the help of emulators may not always work with high quality, therefore, in order to use the abilities of TikTok to the fullest, we recommend to use a smartphone or a tablet.
Useful article: "TikTok: Details on Promotion in the New Social Network"
How to become famous on TikTok
According to official statistics, TikTok is the most downloaded app in the AppStore in 2018. The main audience of the video community are teenagers aged 13-18. But thanks to its growing popularity, it attracts an increasing number of adults as well, both famous bloggers, musicians and ordinary people.
The social network TikTok allows to present your musical and actor talents to the world. Thanks to it you can become a famous singer or blogger in a matter of days. And there are plenty of such examples. If you are also dreaming about fame, then here are some effective recommendations on how to increase the popularity of your TikTok account.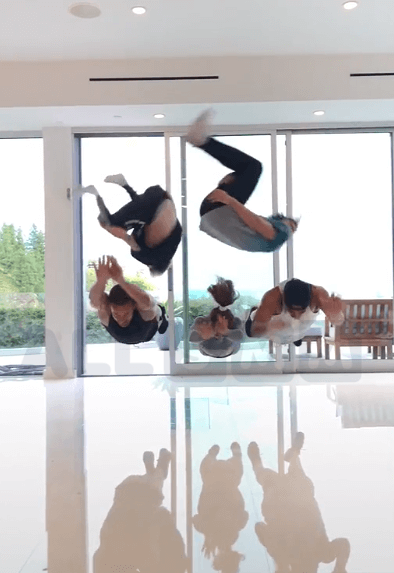 The best ways of promoting your account on TikTok
On TikTok, as in other social networks, there are successful and unsuccessful bloggers. You can make your videos super popular in several ways: on your own or with the help of special programs, for example, the All-SMM site has proven itself really well.
The popularity of created accounts on TikTok is characterized by the number of followers and likes. A large number of followers shows that you are following a lot of different users. And vice versa, the number of followers and likes under your videos indicates the popularity of your account. And here is a direct connection, the more followers and likes, the more actively they follow and like your account.
For becoming popular you have to:
Create high-quality and interesting videos on TikTok, entertaining your audience. When the TikTok service sees that the popularity of a video grows fast, it shows it to the users for free. And then your video becomes popular raising interest to your account.
Leave hashtags for different videos corresponding to the subject of your account. For example: you have a beauty blog, you have posted a video with a new eye shadows palette, and in hashtags you have to write: #shadows #beauty #brandname, and also use the popular hashtags. Users choose hashtags according to their interests and visit accounts.
Likes to the accounts can be put on a daily basis. But TikTok has a limit on the number of followers per day. You will receive a message that you are following too many people and will have to stop. That is, promotion on TikTok on your own takes a lot of time and is not always worth it.
If you need to become popular in a short time, the All-SMM site will help you to increase the number of TikTok followers and likes quickly. Its service is not that expensive, but it brings a quick result and the investments will pay off soon. All-SMM is the best way to get real followers at low prices.
From all the mentioned above, we can conclude that nowadays TikTok is one of the fastest growing apps in the world. And even if you do not become its fan, then it's definitely worth checking what's so extraordinary about it and try to shoot videos of the most interesting moments of your life yourself. Download the app now and create the best videos. And All-SMM will help you quickly gain numerous followers and become popular!