Is It Possible to Get Popularity on Instagram in No Time?!
The most popular Instagram girls are a source of inspiration for many users. Maybe it's high time for you to start inspiring others while getting an additional source of income? Perhaps in a while you will get to the TOP Instagram accounts.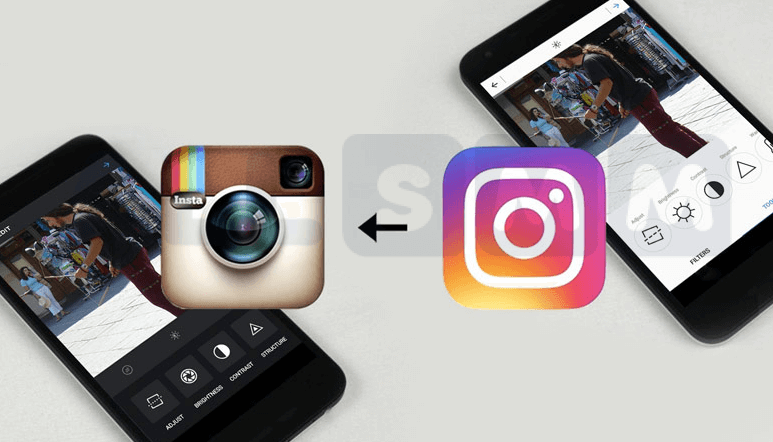 Contents:
• How to become famous on Instagram;
• Kylie Jenner on Instagram;
• Top Instagram accounts;
• Secrets of success on Instagram;
• Cheat of followers.

How to become famous on Instagram
Due to the great competition it is very difficult to promote your Instagram account. But there are several tricks that will contribute to the increase in the number of Instagram likes, comments and followers.
1. Use hashtags
The # sign in front of a word allows other users to see your post. It is a powerful search tool, so the best option is to use at least 6 hashtags. Remember that the most popular words, for example, "love", are tagged in millions of posts. In this case, your post will be at the bottom of the rating. Try to use less popular hashtags.
2. Put "thumbs up" to other users.
3. Interact with the audience
At the end of the text written for the post ask questions and respond to comments. You need to make people wish to start discussion. The subject should be relevant and up-to-date.
4. Add high-quality photos and content.
5. Cheat likes.
Many people need motivation for regular posts. Cheat will help get a lot of followers quickly. So, the profile will become more prestigious for the new visitors.
Useful article: "Ways of Promoting Instagram"
Kylie Jenner on Instagram
Kylie Jenner Instagram takes care of all the girls who have not bought her brand products yet. Her followers can try on lipsticks in 7 different shades from Kylie Cosmetics right on Instagram. Also her followers can blend face and make eyelashes bigger. The young billionaire signed this agreement with Instagram for her 21st birthday. It is very convenient for those who do not dare to buy cosmetics without knowing how products will look on them. Popular accounts often get privileges from Instagram.
Top Instagram accounts
With the active development of Instagram, it has become easier for the fans to follow the lives of celebrities. Today, one of the most popular accounts is Selena Gomez Instagram. More than 145 million people follow the successful model, singer and actress. As called by her fans, the "modest cutie" gets 800 thousand dollars for an advertising post.
The charming singer and actress Ariana Grande has an army of 144 million fans. A young girl has not found her style yet, so she always asks her followers for advice. Perhaps not only her talents, but also communication with the audience has helped her to achieve such popularity in the social network.
Barbie or Nicki Minaj Instagram has 98.4 million followers. The singer, rapper and actress attracts fans with her epatage posts, that become a good topicn for the further discussion.
Useful article: "Promotion on Instagram. How Useful could it Be?"
Secrets of success on Instagram
You don't need a lot of money or travel to the most picturesque places on the planet for becoming a famous Instagram blogger. It is enough to find the right angle for your photos and remember about your audience. After all, you can take perfect pictures, but without communication with the followers you can hardly become a popular person. Below there are several tips and tricks that will help to win the interest of your visitors.
You have to be ready for the fact that a perfect photo can be shot both from the 1st and from the 101st attempt. The main thing is to be patient and have a goal to gain a certain number of followers. After all any dream takes time.
Each pose should be natural as if in live mode. It will be useful to download an app for editing photos. Interesting combinations of filters will surprise people and cause their wish to know what effect has been used in the photo. Comments will certainly be filled with the questions about how you have edited the photo.
Study your target audience. Read the comments, see what posts are liked the most. After analysing what topics are the most popular, your posts will get likes from thousands of users. But remember that just a "copy" discourages. Highlight your personality in every picture, your profile should be different from millions of others.
Good light can make wonders. Do not forget about the additional light, for example, a lamp with cold light. But natural daylight is the best possible option. A photo taken at the window in the morning will look times better than the one with artificial light.
All photos on your page should match each other, the page will look impressive this way. Think in advance about the style and color of the photos. Do not forget about the text, it should reflect the nature and subject of your account.
Be patient and the number of followers will increase gradually.
Useful article: "Smart Attracting of Instagram Followers"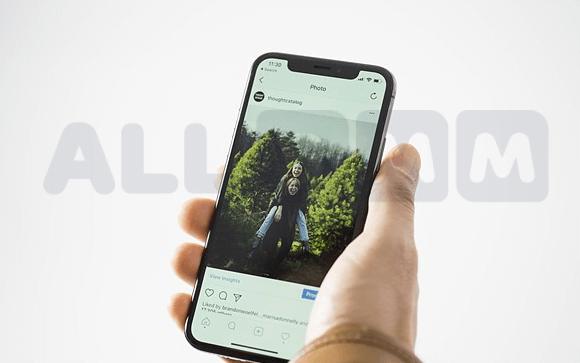 Cheat of followers
Statistics say that Instagram shows the highest development dynamics, and it's hard to argue with that. As a result, anyone can become a public person.
For many people "thumbs up" mean something special, as it is a great way to tell about yourself, share your plans and success. Likes on this site can be obtained in natural way, but this will not give astonishing results. Most often, "thumbs up" are put to those users who already have many likes and followers. Cheat provides a profile with a large number of likes, thereby increases the page's popularity.
Apps for Instagram cheat is an easy and effective way to promote an account quickly. As a result, a person gets the desired result in a short time. Usually the posts with many likes are of special interest for other users. This attracts the attention of the new visitors, and the number of followers increases naturally in future.
Many users are eager to cheat the "hearts" for winning a contest, because the winner gets an expensive prize. But since contests are limited in time, you should start cheating likes immediately to win the gift.
Most often, services for cheat have a simple interface allowing to get study the app quickly. Cheat happens gradually, correspondingly, there is no need to be afraid of the account to get blocked.
The Instagram service is an ideal platform for realizing your creative potential and making money. Here you can promote your brand or business project, thereby attracting potential customers and investors. But before you succeed, you have to introduce users to yourself and your activity. In addition to the imagination used, you will need a lot of time. However, there is a great way to save it. Cheat allows to get more Instagram followers and likes instantly, thus it will make you popular in no time.