Instagram: an Advertising Platform for Business at Minimal Cost
Modern business can be developed at home through Instagram. With the help of a well-known social network, the promotion of goods and services help save money significantly. Ads, rent, employees salary - all these expenses disappear if you maintain your account smartly. On Instagram there are many opportunities of making profit. But it is important to know secrets of the page promotion. Instagram allows gaining popularity among the ordinary people and become a successful businessman without leaving your home.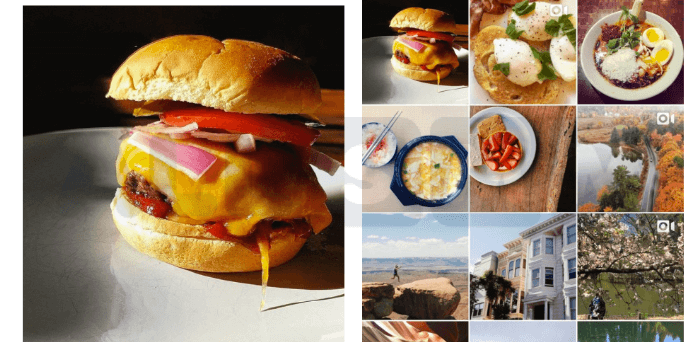 Contents:
• Creating a profile on Instagram
• Instagram page name is the first step to success
• Posting interesting and high-quality content
• Independent Instagram promotion
• Giveaways on Instagram
• Free apps for increasing followers
• Using paid Instagram promotion services
Creating a profile on Instagram
Depending on the Instagram page design, the content of posts and texts will depend on the interest of future followers. Online readers love funny Instagram bios, so go for it using all your creativity and originality. In addition to advertising, post positive informational posts, ask questions to your followers to increase the number of comments. Any activity on your page will increase the popularity of your account and ranking in the search queries.
Instagram page name is the first step to success
You need to come up with an interesting and memorable Instagram profile name. Users love originality. But it is important to take into account current trends and interests of the future audience. A unique Instagram nickname will allow users to find your page in the search engines easily and quickly. Famous bloggers rarely create accounts with their real names. If you promote goods and services, add the detailed information about them to the profile.
It is also important to implement interesting Instagram bio ideas. It is an active link in the account profile header. You can use Instagram as an advertising platform, and post fuller information about the products and services on your personal site. Users will follow the active link, and you will develop your business actively. You can also make backlinks to your Instagram profile on other resources. Backlinks also lead to the growth of profile rating.
Useful article: "Ways of Promoting Instagram"

Posting interesting and high-quality content
You have to think carefully about what to post on Instagram. Information on your page should not only advertise products and services, but also be interesting for the readers. Think carefully about the future content. Posts should be written with no grammatical, punctuation or other mistakes. Choose suitable pictures for the posts: eye-catching, original and high-quality ones. All information posted on Instagram is available to any Internet user, even those who do not have an account on the social network. By posting interesting information, you attract users to register on Instagram and become your follower. Use hashtags. They make finding the information easier, this also leads to an increase in the number of Instagram followers and getting more Instagram likes and comments.
Independent Instagram promotion
Businessmen would like to save money on the Instagram page promotion, so they try to increase the profile popularity on their own. There are several ways of increasing your online audience. The simplest one is sending messages to strangers inviting them to follow the account or join a group. But the Instagram administration is not happy about spamming, so there is a high probability of getting blocked.
Organize Instagram live streams. The app informs all users of the social network about the live access to the account owners. Chat live with your followers, answer their questions. Followers love keeping in touch. This will not only help to keep readers, but also increase the audience.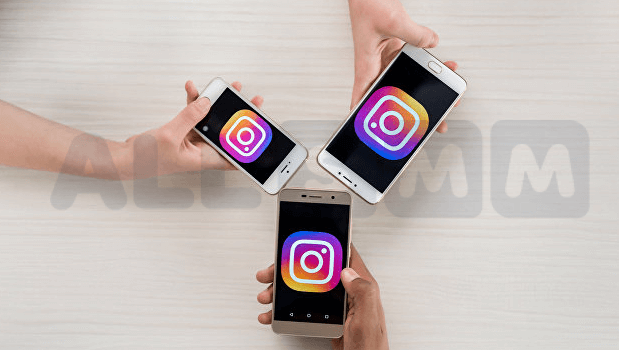 Giveaways on Instagram
Instagram giveaway is one of the secrets of success of the famous users. Giveaways are contests with the help of which the profile popularity increases. The Instagram blogger adds a post about holding a contest among his followers on his page. The number of winners, prizes and conditions are determined by the owner of the page. But an important condition for participation is a mandatory following the blogger, likes to the posts and reposting. Many Instagram users love giveaways and easily follow the pages.
Free apps for increasing followers
You can download free apps for the Instagram profile promotion from the Internet. But, when downloading from unsafe sources you can get a virus, which will lead to the damage of the electronic device. To get the required number of followers, likes, comments, reposts, you need to complete the tasks of the free app. For example, follow specific profiles, watch videos, put "hearts" to someone else's posts. For each completed task, you get one point, later it can be exchanged for a follower, like or repost. If you want to get 10,000 followers, you'll have to fulfil this number of tasks. It will take a huge amount of time and effort. Therefore, free apps are not the most effective way to promote your Instagram. And the administration of the social network prohibits using dubious ways of your account promotion, it could lead to the profile blocking. It is impossible to unblock your account, so all your efforts will be wasted.
Useful article: "Useful Features of Instagram"
Using paid Instagram promotion services
For those who do not want or cannot spend their personal time on the profile promotion, there are special services. Although they are paid, all costs pay off soon. What is required from the owner of the account is to determine the desired number of followers, likes, reposts or comments. And experienced service staff will fulfill all your wishes. You do not have to spend personal time on the profile promotion, organization of contests and inviting followers. Therefore, paid Instagram promotion services can be considered a profitable and convenient way.
Every user who decides to make money on Instagram should understand that the expenses are necessary. It is very problematic to promote your business without investments. And in order Instagram engagement of followers happens within minimal time frames, it is better to use paid service specialists' help. This will increase the popularity of the page and avoid blocking of the profile.