How to Promote a Women's Clothing Instagram Store
Today, a large number of people know that Instagram is an excellent platform for promoting their business, especially when it goes about selling women's clothing. This portal has long moved from the category of just an entertainment resource. The reason for this is the ease of use and the number of people registered on the social network. According to statistics for 2017-2018, 79% of users are women. They are also the target audience of this type of business. Often, they prefer making purchases on the Internet, in social networks, instant messengers and so on.
Instagram followers are classified as the most effective in terms of engagement among the other types of resources in this direction. A report on activity provided by the portal server proves this. For example, half of all users of the network monitor updates of at least one business account, 75% take specific actions after the call in the post. Instagram is a more functional sales platform than Facebook.
In order for the chosen direction to start generating income, you need to get enough Instagram followers. There is a category of people who prefer to use viral mailings about friendship. Still such actions will not bring the proper result, on the contrary, there is a chance of falling under spam monitoring of the network administration.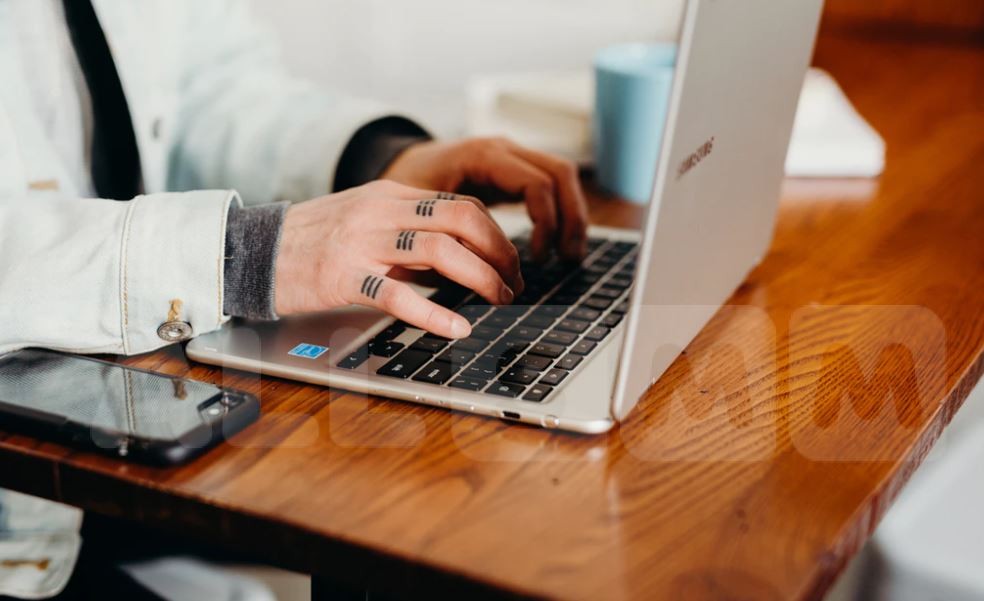 It is worth noting that the promotion of business accounts is a more time-consuming process, in comparison to the personal pages. You should not expect that immediately during the first week after registration you will receive hundreds of orders. In this article, we will examine how to promote clothing store on Instagram in more detail.
Page layout
If your store does not have an account yet, then it must be registered first. The account can be the same as for Facebook or a separate one created directly in this network.
Further, it is very important to choose the right name and the profile picture. A successful name will be your key to the quick brand recognition and remembering. In the account, you must specify the full contact details by which potential customers will be able to contact you.
Useful article: "Attracting Customers on Instagram: Instructions for Success"
The content of the page should be of high quality and have its own peculiarity, a certain chip that will associate and remind about you. At the moment, it is very popular to maintain an account in same style. This can be a great advertising move. The consumer will not stay on the page, which does not attract them and looks boring. The brightness of your account can be a complete call to action.
Follow these guidelines for filling out:
• Post high quality photos of products. Do not forget that Instagram is a social network, the feature of which is visual content. Therefore, when placing beautiful and high-quality images, success can be achieved faster than when using bad quality photos. An excellent solution would be the placement of detailed images, for example, seams, stitches, collars, etc. It is these characteristics that indicate good products;
• Make posts during the time of the greatest activity of your followers. This moment can be determined by the number of Instagram likes and comments under the photos. With the help of experimental posts, you can find the right temporary niche;
• Provide benefits to your target audience If your followers are interested in the history of brand creation - provide them with this information, conduct promotions and giveaways;
• Specify correct and unique hashtags. There is no need to chase popular options, since your product may be lost among the large number of other posts;
• Post photos of your clothes on clients with their consent. This can be both a review and a recommendation;
• Provide full information about how to order, the manufacturer of the product, sizes, etc. Alternatively, you can mention the main link to the store page under some product posts. There will be no need to look for the contact information for the customers to order;
• Communicate with your followers, answer questions, provide additional photos on request, etc.
How to promote a clothing store
After you have decided on the style and content, have come up with your incomparable zest, we proceed to the next stage. Here the next question arises - what needs to be done so that a large number of people see your products? There are pages that have hundreds of thousands and millions of followers - how did they achieve this?
There are several options that can be divided into two large groups:
• artificial increase;
• natural increase.
It is worth noting that nowadays it is difficult to achieve popularity on Instagram using only one way. Therefore, promotion of the Instagram page must be done from both sides. It is recommended to conduct an initial boost, as this can become an impetus for the natural attraction of followers.
After that, you can also increase the number of video and photo views, likes and comments. This service from the specialized sites will help not only increase the activity on the page, but also increase the loyalty of other people to the products shown in the account.
It is important to recall that posts gaining a sufficient interest in the form of likes will be automatically displayed by the portal administration in the top list. Thus, there is a chance that your product will be available to even more users, that is, the audience coverage can grow several times. Thus, the initial increase in the above-mentioned indicators (followers, likes, views) will be able to raise you in the ranking of the existing business accounts in the network. This can be a great start to the initial promotion of the business.
Artificial increase of followers, likes, views on Instagram:
• buying an audience. You can purchase live followers and computer bots. This method is effective because it creates an effect of interest. A person who visits a page with great performance and quality content, wants to stay there and follow. After such actions, the chance of transition of such a user to the category of clients grows. Thus, you can create the impression of the need for a page for the entire audience that falls into the online representation of your store. "If it is interesting to a large number of network users, it means I might need it as well," - many people think this way. After such thoughts and actions, the chance of such a person becoming a client grows. In addition, as it has been previously mentioned, pages having a sufficient number of followers fall into the category of "top". New posts of your products will be displayed at the very top of the news feed. Instagram will recommend other people to follow your account. In general, this method will help to quickly and efficiently increase the popularity of your business. However, you will not spend your energy, time and significant financial resources on this. As practice shows, the funds in this method will pay off as soon as possible and return in the form of high demand for the goods. More details about this are there in the article "Instagram Cheat".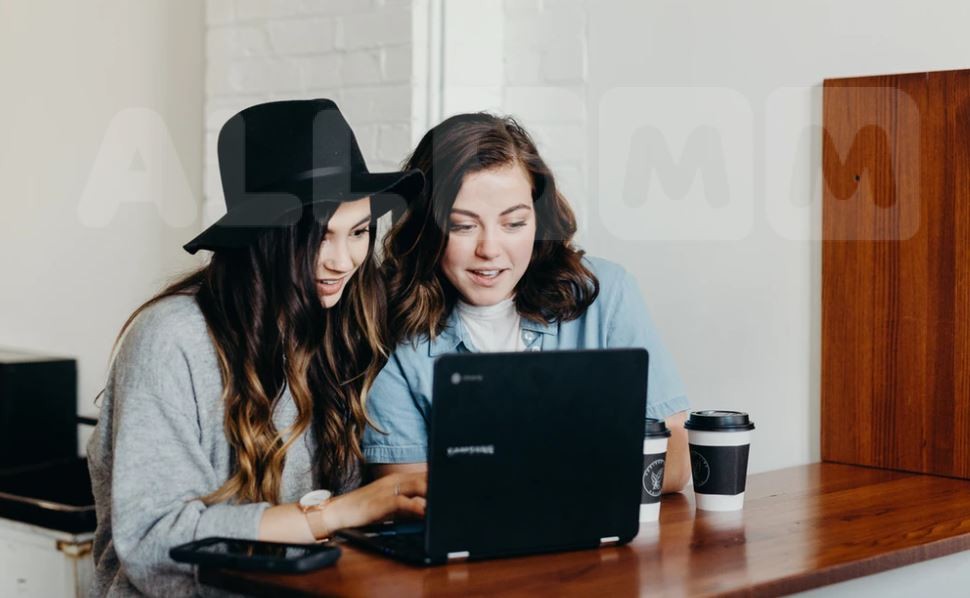 Methods of increase in a natural way:
• Paid posts. This method is not complicated. It is important to find accounts that are suitable for your subject and offer cooperation. This can be done searching by hashtags or name. There is an alternative method - advertising exchange, that are intermediaries in such matters;
• Mass following. The principle of such promotion is the mutual following and likes, by principle "you give, I give". You can do it yourself by following accounts and putting likes to other people's posts and waiting for reciprocity, but it's better to contact specialized services. The owner of the account or their representative can voice their requirements, for example, one needs followers who live in a certain region or country. As for the clothing store, you can select followers by gender, age, and location. Such organizations analyze the audience by tags, account description, by their interests, by the pages they are watching. This approach provides an opportunity for any account to get only followers interested in their products who are ready for action and will become direct customers. Due to the correctly set goals, an effective selection of the target audience will be achieved. That is, the service will provide the chance to get potential buyers who will be initially loyal to the business. The advantages of such a service include another characteristic - the ability to promote multiple accounts simultaneously. These pages may not be interconnected, and each of them will have its own specific criteria for selecting a segment. Today you can find services that can take up to 300 accounts for promotion in one approach;
• Advertising posts. As an option, the paid promotion using well-known bloggers or advertising articles on other resources;
Useful article: "Strategy for Attracting Real Customers on Instagram"
• Promotion using popular hashtags. This method was not very popular and in demand some time ago. Today, all Instagram users can follow certain tags. Therefore, this method can bring a sufficient number of new followers to a business account. You only need to ask your audience to follow a certain tag, and all new posts will appear in their news feed. It is important to note that there is no need to place all available hashtags under one post, these should be limited and introduce variety. Ideally, use tags that have up to 100,000 uses. If you post more popular ones, your posts may be lost among all these new photos in the stream with similar texts;
• Launching paid advertising on Instagram. At the moment, this method is not very popular, and not so many people know about it. But this method is very effective, with the help of it you can create the high-quality targeted advertising. It is in this social network there is the largest audience reach and excellent feedback. This promotion is aimed most effectively at the target users of your business. The process goes by analogy to Facebook. Here the advertising is the most effective. It is worth noting that in order to promote advertising on Instagram, you will definitely need to create a business account on Facebook and synchronize these two accounts with each other. To do this, go to the settings, select the "Instagram" category and enter the login information. Next, an important step will be to determine the purpose of the campaign and the segment to which it will be distributed. Here you can enter criteria by location, age and gender, individual characteristics, language indicators, etc. You can select a video, image or carousel that will be shown to users according to the set criteria. Additionally, add the highlight of the store to the ad or place it in the previously chosen style. This will help followers associate it with your brand. After such an advertisement is configured correctly and becomes available to the indicated segment of people - YOU can be guaranteed to see the result, namely the increase in the number of followers that flow into sales;
• Holding contests, bonuses. Such "tricks" attract followers to your page, but keep in mind that after the end of the contest there is a high probability of unfollowing.
It is important to note that any business requires investments, same goes about promotion of an account aimed at selling women's clothing. The initial cheat, which is basically the initial investment, guarantees to help move your online store from the starting position.
In addition, you should consider the possibility of unfollowing of followers who came with the help of a natural attraction. In order for your page to always be on the top list and enjoy popularity, and, consequently, generate income, it is very important not only to maintain the number of followers, but also to increase this indicator. The services specializing on cheating of Instagram views (https://ru.all-smm.com) can be of the real help.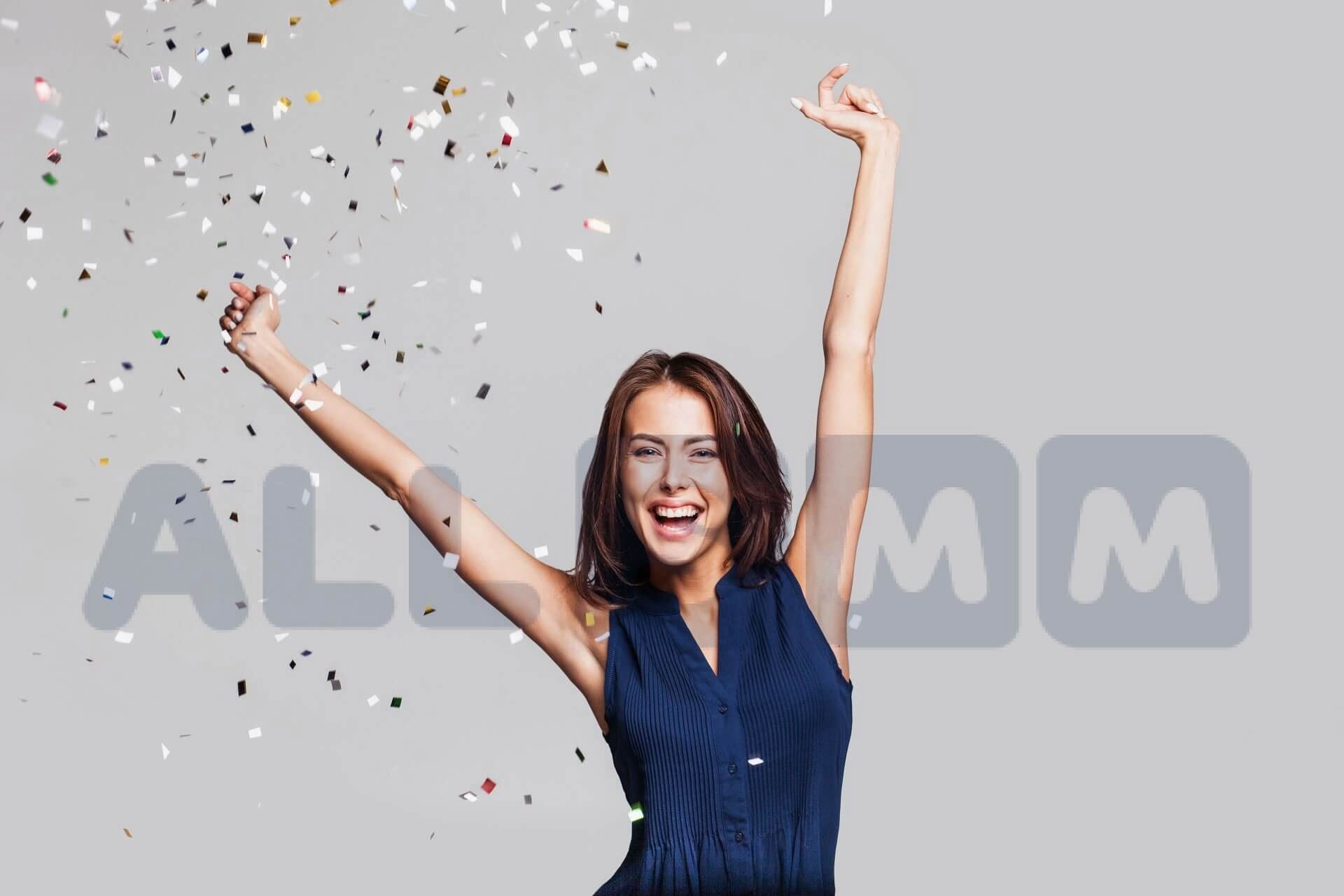 Instagram return
For the success of the project, it is necessary to draw up a specific plan, which will take into account your goals, who belongs to the target audience, what topics and content suits them. All this is important, since it is precisely these features that can not only lure users to your account, but also retain them, as well as transfer them to the category of customers.
Do not forget that people following your page show their interest through likes, views and comments. Instagram cheat will give an opportunity to push other users to get more familiar with your products. The more activity in the account, the more interesting it will look for the audience who first visit your account.
Such strategy will help to achieve greater loyalty to the store. And when it becomes necessary to purchase women's clothing, such followers will remember the existence of your store and will become full-fledged customers.
We would like to note that you should not fill out your account only with advertising posts and products, you can dilute them with topics that are directly related to your field. Accounts that persistently offer to buy something from them will not be able to be held by people for a long time.
Summary
Promotion of a business on Instagram is primarily a creative method, and not just a technical approach. If you are creative in your account design, provide a quality product and a full description of it, take advantage of the initial cheat of Instagram likes and followers, take care of advertising with famous bloggers and on thematic pages - this is guaranteed to bring the planned result.
Therefore, it is very important to fully approach the creation and promotion of a women's clothing online store. There is no need in the long process of writing uninteresting posts with humor and insisting on buying from you. Just stick to the rules discussed in the article and in the nearest future your store will start bringing good income from the initial investment. The popularity of the account fully depends on yourself!