How to Advertise a Beauty Salon on Instagram
In order to advertise the beauty salon services and prices, there is no need to be a great expert in the field of advertising or marketing. First of all, install Instagram, go through a simple registration procedure in the app and follow the tips listed in this article. When the audience of the page exceeds a couple of thousand people, it will be possible to evaluate the benefits of advertising in the app, because excellent financial performance of the business is the best proof of the Instagram effectiveness. What are the best ways to promote a beauty salon?
Contents:
Where to start
How to create a logo
Hashtags
Rules of the competent promotion of a beauty salon on Instagram
The advantages of competent advertising of a beauty salon on Instagram
Conclusion
Where to start
So that a beauty salon remains popular, its business profile on Instagram needs to be advertised. For this study the competitors in advance. An international beauty salon can have a chic office, a large number of qualified employees, but without an Instagram page, it will not be popular among the young people. Therefore, to improve the financial performance of the salon create an Instagram profile as soon as possible. This task can be done on your own. Install the app to your smartphone, and then upload new photos to your account regularly. It does not take much time. If everything is set up properly, you will have to spend only a couple of minutes per day.
There is no point in describing the process of installing and registering a new profile. It is extremely simple. However, before creating a new profile, come up with its name in advance. Even if the beauty salon name is long enough, it should not be longer than eight characters on Instagram. Otherwise, it will be difficult for the users to remember it.
When this issue is done, proceed to the designing of the account style. This means the user needs to make sure that all the photos are in the same style. Then the profile will look more consistent. For those who visit it for the first time, it will immediately be clear that it is not an account of a twelve-year-old girl. The account should look neat and stylish. Only in this case, it will look like an account of a professional beauty salon. Besides, the beauty salon services should be mentioned in the profile.
How to create a logo
Beauty salon logos are a separate item of expenditures, but you can create a logo yourself. Use the online editors, design a high-quality and stylish logo. What should the logo look like? What colors are better so that it does not look too elaborate and too boring?
Every high-quality logo should be memorable. Only in this case, you will benefit from it. If the logo cannot be remembered because of the abundance of small details, then it will be of little use. It is better to create a central element on the logo, and then select the background color. In some cases, you can create a frame with the central element of the logo inside it (some geometric shape, etc.). All remaining free space inside the frame can be filled with one color. In this case you will get a classic version of the logo, easy to remember even for kids. Such a logo is recommended to be placed on the promotional products. You can give regular customers small gifts with a company logo. This is a great option to advertise your business, because young people really appreciate the attention and gifts.
Useful article: "Instagram Giveaway. What is Giveaway and How to Organize It?"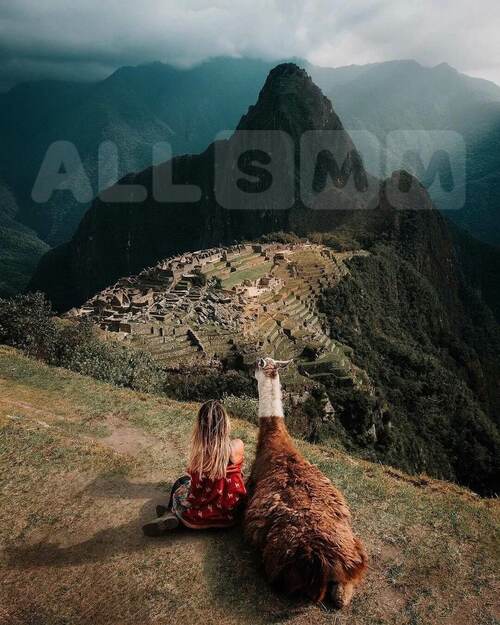 Hashtags
Particular attention should be paid to the hashtags. Each new entry should have them so that other Instagram users could easily find the profile. For example, many salons make their records using the hashtag #beautyservices. Then everyone who is looking for such services on Instagram will be able to find the profile of the new salon. This is an ideal solution for advertising your services, but there should not be too many hashtags. You can do just a couple of the most relevant hashtags for your records.
Before using hashtags, you need to rate them in:
• Length
• Relevance
• Style
For example, too long hashtags are not efficient, so a newbie businessman is recommended to study the Instagram accounts of the competitors. They could already have learned to use this tool. Then you can simply copy their hashtags, because this is not a violation of the app's rules.
Rules of the competent promotion of a beauty salon on Instagram
The best ways to promote the salon:
1. Cooperation with famous people. You can find well-known beauty bloggers popular in the city who will agree to cooperate with you. This is the best option for those who would like to promote their beauty salon with someone else's hands. If a beauty blogger uploads a photo with a reference to a certain beauty salon at least once a week, his audience will definitely go to the salon page and even start following it. After that the audience of the blogger will become a potential audience of the beauty salon. At the moment, it is impossible to find a more efficient way of advertising than cooperation with the popular accounts.
2. Another option is to buy followers and likes. Use the specialized services for this. Why do you need it and what benefits can you get from buying likes or followers? Instagram users rarely pay attention to the non-popular accounts (they can judge by the number of followers). Because of this, before you start a full-fledged promotion of your account and cooperation with bloggers, it is recommended to buy as many followers as possible. Then you need to add at least a couple of dozen photos (records) and then buy likes. Only after that you can start working with well-known beauty bloggers and other famous Instagram people.
3. Simple promotion. It is also recommended to follow people interested in the topic. In future, they may become potential clients of the beauty salon. You can find such people in the column "followers" of competitors. Follow as many people as possible, and then wait until they follow a beauty salon account back. After that they will see the new entries in their feed.
Useful article: "Is It Possible to Get Popularity on Instagram in No Time?!"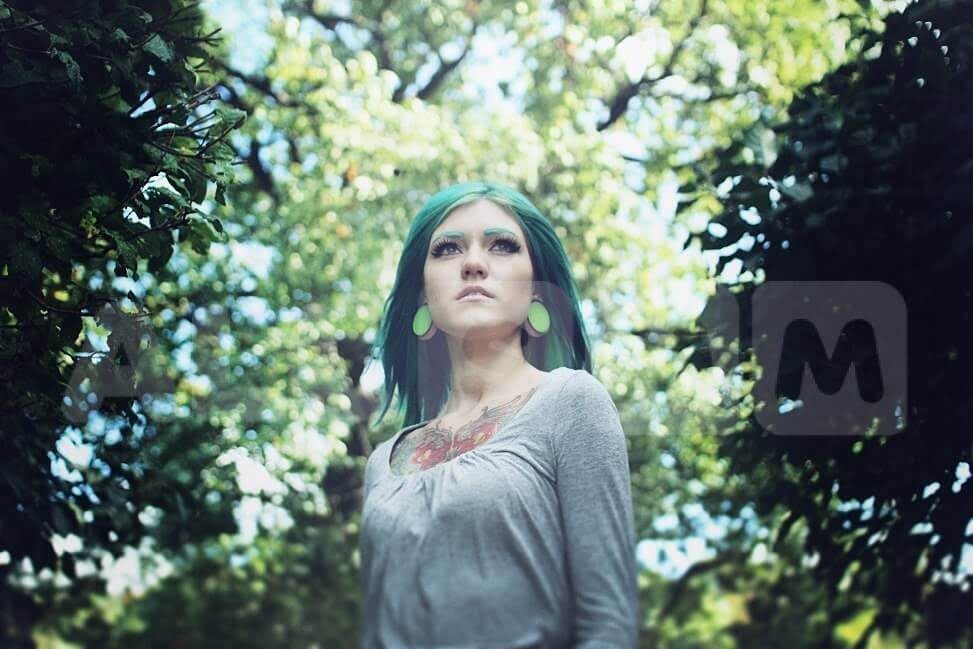 The advantages of competent advertising of a beauty salon on Instagram
• The Instagram profile will help not only increase the number of customers, but also increase the brand awareness. Instagram is used not only by the stars for telling their fans about their lives. Modern business plans necessarily include the creation of profiles in social networks, including Instagram.
• If you create a stylish account with interesting content, other users will definitely pay attention to it. This is especially important for those who work with young audiences. Many young people do not even pay attention to the salons, that have no Instagram profiles.
• A high-quality account in this app will allow providing salon services at its best. If the user sees only "prices" for services in an Internet catalog, he will refuse to use the services of such a salon. In your account you can tell why this or that service has a certain value. This is a great option for anyone who would like to get as much benefit from modern Internet tools as possible.
• It will be an advantage over the competitors not having accounts on the social networks and Instagram. If another salon located nearby has no Instagram account, it may close soon. Just a couple of years ago, Instagram was not that important as it is today. Older business people who do not understand the full value of the social networks may be in a losing position. It is necessary to use the Instagram features to the fullest. Then you can get rid of all the competitors and get a significant breakthrough in just a couple of months of intensive work.
Conclusion
It is quite difficult to imagine a successful business with no Instagram profile. If the main audience of the beauty salon is youth, you need to register an Instagram account as soon as possible and create a high-quality profile with interesting content. Otherwise, the financial performance of the business will leave much to be desired.
It is recommended to try the ALL-SMM service, where you can buy as many Instagram likes and followers as needed. This is an efficient tool for promotion of your account available to everyone.