How to Make Money in Telegram
There is an assumption that instant messengers in future will overtake social networks. Let's remember the popular service ICQ. New changes bring new brands. And today, such 'public's favorite' is Telegram. This service is becoming more and more popular every year. It is not only a means of communication, but also a good tool for earning.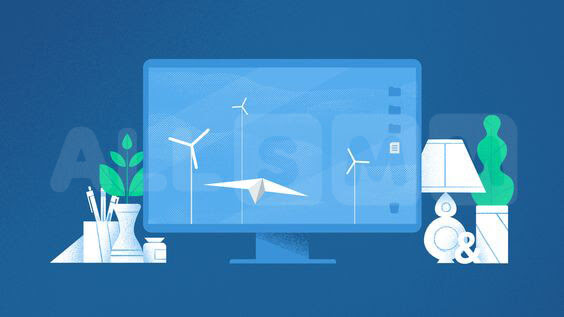 Contents:
How Telegram helps to make money
Bots
Creating and maintaining a channel
Managing a channel
Some tips on channel management
How Telegram helps to make money
Nowadays social networks and instant messengers give revenues comparable to any classic type of business. And even more. Such a source of income could be Telegram. How can you earn using it?
Bots
Bots are in high demand. With their help, you can organize paid following, car sales, interesting information distribution. To create a bot, you need special knowledge. But if you want, you can study a course.
Creating and maintaining a channel
Telegram allows creating and maintaining a channel. In some time the channel can be monetized with the profit made. But for this you need some effort. It's just because channels telling 'a bit about everything' are no longer interesting to anyone.
The main thing for the channel is its members. To gain their trust you need interesting worthwhile content. How to manage a channel in Telegram?
Managing a channel
Before you start posting information on your channel in Telegram, you need to create it. What you need to pay attention to? First impression is vital. Therefore, you pay attention to the following:
1. Title. Must be eye-catching. But do not mislead users. After all, the visitor still will see what's inside. If he realizes he gets deceived, he is unlikely to join such a channel.
Description. Clearly describe the channel's topic. So that taking a look at the description, the user understands where he is and gets interested.
2. Logo. It should not only be bright and beautiful, but also reflect the essence of the channel. Users looking at it will understand the topic of the channel. There are beautiful logos designed professionally. But if they do not correspond to the subject of the channel it causes internal contradictions among the visitors.
Now you need to figure out how to maintain a Telegram channel. After its creation, the channel needs a constant feeding. Otherwise, it will not be interesting even to those members who have already joined it. And they will gradually leave it. The channel must be 'live'.
Useful article: "Statistics in Telegram. What Indicators Exist and how to Optimize them"
Some tips on channel management
Author content. Copy-paste and info used on other channels will not be interesting to anyone. The channel should attract users with something special, with its own 'trick'.
Automatic services. It is worth paying attention to them. They will help in attracting visitors, send news, join the channel, organize numerous processes that would take a lot of your time. So why not use such an efficient tool?
Post titles. Same as the channel's name these have to attract the user, but at the same time the information must be true, so that the user visits and finds there what he expects. It is enough to imagine that you were the user and search for something. Check other channels. Which ones you want to visit, and which ones seem typical.
A short note. You can 'dilute' the thematic content with popular news and entertainment information. But these should not exceed 30% of the total content. The basis should be the posts corresponding to the topic of the channel.
Advertising campaigns. Before having them, conduct a thorough study. After all, advertising involves cash. You can analyze competitors. And with the help of special services try to find out where they order advertising. When placing ads on sites, check their work. View other examples of ads. Only based on this, make a decision about the efficient placing of advertising.
Important
Messengers today are not just a hobby or a way of communication. With their help many businessmen earn good money. Telegram allows you both to monetize the channel and earn money. Its main wealth is its members. They are its actives. You can attract members via All-SMM website. Professionals working at All-SMM will attract members to your account, avoid any bans or blocks, and your Telegram members will be alive and active.