Is it Possible to Use Instagram Efficiently for Promoting Your Business?
Today, Instagram is one of the most promising social platforms where you can promote your business project quickly and cost-effectively. First of all, you can log into your account from any mobile device. Secondly, Instagram is one of the most popular social networks. Thirdly, several tens of thousands of users registering in this social network every month are your potential clients. In this article, you will learn how to create an Instagram profile, how to promote your company, and how to block someone on Instagram.
Contents:
What does the statistics say?
Tips for the newbie users
Create profile value
Blocking unwanted followers
Advantages of the network
Earnings on Instagram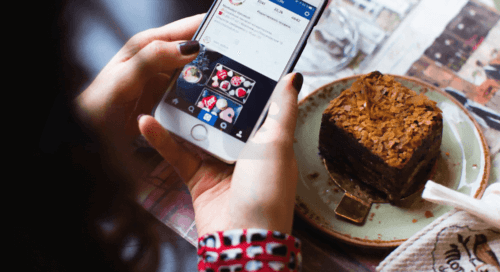 What does the statistics say?
According to the statistics from the Pew Research Center website, young people aged between 18 and 29 use this social network daily. At the same time, more than 50 percent visit their profile at least once a day. Most often they buy clothes, goods for kids and decorative products via it. Such statistics only confirm that Instagram is the best platform for promoting your business.
Tips for the newbie users
Professionals who have been successfully promoting their company for a long time on Instagram could share some useful tips with the newbie users of the network. First of all, it is strongly recommended to fill in the created profile fully. You should also add a profile picture that will be immediately remembered by the potential buyers of goods or services. The description of your enterprise should be capacious and easy to remember. It is also good to add a link to the company's pages in other social networks Vkontakte and Facebook. Another point is not to limit access to your account in the settings.
In addition, we would recommend using the following techniques:
• do not post only commercial content in your profile - people should see the entertainment posts, this way they will definitely show interest in your offers;
• initially it is worth trying several options of posts - so you can get interest of the maximum possible number of Internet users;
• when posting interesting articles, be sure to follow the rules of the language - illiterate texts will be disliked by the users;
• hashtags are one of the most important features as they allow you promoting your profile;
• do not ignore incoming messages, since communication is an essential part of this social network;
• when posting videos, try not to exceed 15 minutes, otherwise not too many people would watch them;
• try to tell interesting stories that have happened to your employees and the company in general.
Useful article: "Features of Instagram"
Create profile value
To promote your Instagram account successfully, we would advise to use the following tips:
• it is necessary to form your unique point of view, different from any other existing in the global network;
• create your own style of communication with Internet users;
• it is desirable to entrust the maintenance of your social network page to a professional;
• regularly post interesting pictures and videos interesting for the potential buyers.
Over time, you can organize photo contests, thereby encouraging your followers.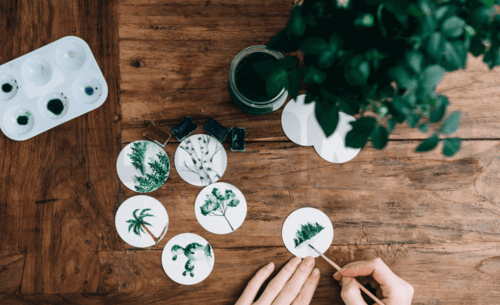 Blocking unwanted followers
Naturally, people who do not want to use your services but, on the contrary, want to slow down the development of your business, will also follow your profile. Let us see how to block a user on Instagram:
• first, visit this person's account menu (3 horizontal dots);
• tap Block the unwanted "guest";
• carefully monitor that the user blocked previously could not re-subscribe to your page from another account.
Useful article: "Creating and Developing an Instagram Online Store from Scratch"
Advantages of the network
The social network Instagram has a wide reach and popularity among the Internet users not accidentally. First of all, it is famous for giving an opportunity to express yourself. If your opinion is interesting for other users, your profile will quickly become popular and often visited. In addition, the majority of businessmen who have just opened their company are engaged in its promotion in this social network. Instagram can be easily integrated with other social networks.
Instagram gives you the chance to login your account from almost any modern mobile device. It has a fairly impressive amount of various filters for the photo editing. You can boost up likes in this social network as soon as possible. This will allow attracting a large number of potential customers who were not even interested in such offers before.
Earnings on Instagram
Make the best use of this social network for your income, not just for showing photos, videos and texts. Moreover, many people seriously engaged in commerce in the network, managed to earn money for buying an apartment in the shortest possible time. To do this, you must create an account with carefully chosen content, put a few photos that will necessarily attract Internet users. Gradually people will start following your account, gradually start telling them about the offered goods or services. If their quality, as well as the efficiency of service will satisfy users, they will definitely appeal to you again.
Finally, do not forget to update your profile information. The more followers has the entrepreneur, the more advertisers will "come to him". By the way, with the growth of your followers, the cost of advertising will also increase. Of course, ignore those users who wish to prevent the development of your business by all means. Never forget to update the content so that the profile is interesting to people.