Instagram Account Promotion Technologies
There are numerous strategies for promoting Instagram accounts. Most of them are not particularly successful and have rather negative consequences for the account. It is best to study this question in as much detail as possible in order to understand what strategy is the most successful one.
Contents:
1. How to promote your account?
1.1. Likes boost
1.2. Views boost
1.3. Followers boost
2. Existing strategies
2.1. Explosive boost
2.2. Deep analysis of the audience
2.3. Strategies from professionals
How to promote your account?
Out of the many strategies for accounts promotion, there are three that always work: likes, views and followers boost. These are three simple strategies that will be easy to understand, even to the one who doesn't know anything about the technology of promotion in social networks, including Instagram. However, there are some pitfalls that need to be taken into account.
Likes boost
It's best to start with the Instagram likes boost. Thus, there will be a feeling of natural growth of the account: first, a person likes one post, then another, and only then starts following. This eliminates the situation when several thousand people have signed up for an account, and there are not more than five likes under the posts.
Views boost
Another important aspect that is necessary for a successful promotion is the boost of the views on the video. This is the most important stage if you plan to maintain an entertainment account with a large amount of video content. Instagram views boost needs to be based on what video gets better response. If the reaction of your audience on the whole is positive, it is worth boosting up a larger number of views. For the videos getting more neutral feedback, it is worth boosting the minimum number of views. If the video is provocative, raising some interesting questions, then you can also boost up a large number of views.
Useful article: "How to make a poll in instagram?"
Followers boost
For the lovers of beautiful numbers, Instagram followers boost is a great way to indicate your status and show people around you that your account is popular. However, it should be borne in mind that boosting only followers will not bring the desired result and will not make the account really popular. It requires work on all fronts, so it's best to get both followers, views, and likes at the same time. Real strategies of promotion will be discussed below.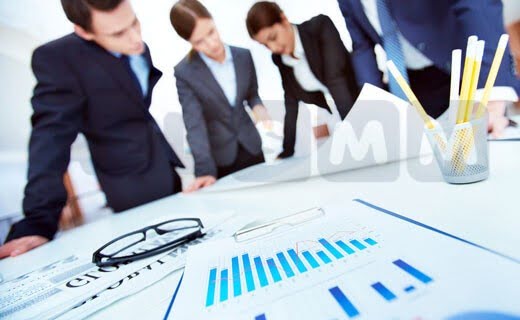 Existing strategies
There are several strategies used by professionals, including the one used for promotion of Borodina's Instagram. All of them can be summed up as a piece of simple advice: it is necessary to act as carefully as possible in order to imitate the activity of real people, and not of boost services. That is, a competent promotion specialist will use the tools for boost as if he watches the video himself, puts likes and starts following.
Explosive boost
The most popular way is an explosive boost. It lies in the fact that a large number of users is added to one account. And the work is run not on one post, but on everything at once, this creates the illusion of a popular account, on which a large team works. This method is the most successful if a person wants to increase the popularity of the account.
Deep analysis of the audience
It is always necessary to remember about your audience. Constant analysis of the audience is an indicator that the account owner is interested in its popularity. If you know what content attracts the audience, the success of the account is guaranteed. In addition, the analysis can be successfully used in the promotion of posts. If you promote popular posts, then the effect of their promotion will be much higher.
Strategies from professionals
The most reasonable way to promote your account is to use the professional help and they will do the hard job for you. You will only need to pick up a popular account with a large number of followers, views and likes. In USA, the All-SMM team can help with this, you can find them here https://us.all-smm.com/Instagram.