How to close comments in the Instagram
Sometimes it is necessary to protect the entire account in the Instagram or part of the content located on it from the possibility of commenting. In order to do this, this instruction manual is useful.
Disabling commenting in the Instagram
Let's consider what opportunities to limit commenting is provided by Instagram. Disabling comments is possible not only for all content on your page, but for each record separately. For this purpose, appropriate settings are provided.

Open the page in the Instagram and find the parameters icon on the right above. It is made in the form of a gear. In the parameters we select the setup heading, in the drop-down menu we find the link comments. We go to this link and find ourselves in the comment management menu. Here are the functions we need.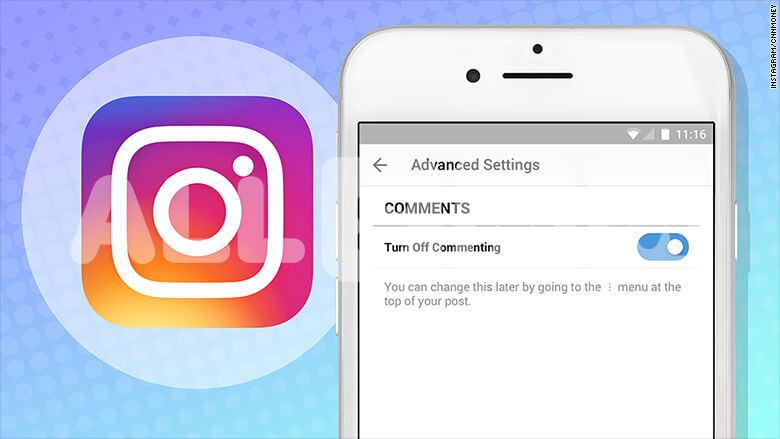 Setting up access to commenting in the Instagram
There are four types of settings that restrict access to comments on your page's posts. Let's consider each of them:
Allow comments
Here you can select which category of users are allowed to comment on your entries. The system offers four options, of which you can choose one:
1. Allow all comments. All users can comment on the content;
2. Your followers and those to whom you are followerd. Those who signed up for your account and those whose account you followerd will be able to leave a record;
3. People you are followerd to. The possibility to leave a comment will be received by those to whose account you have followerd;
4. Your followers. Only those who have followerd to your account will be able to comment on this entry.
Block comments
There are users who are not allowed to comment on your posts. You can add to this list by finding the right person in the search and blocking it. Those who are on this list can not leave comments. This is convenient if for some reason you are annoying obsessive commenting on certain users.
Automatic filter
This function allows you to block by the presence of offensive words in the text. If you activate it, the system will block those user comments to your entries, in which words that are offensive, in her opinion, occur. It is not necessary to configure the list of words, it is already included in the program.
Manual filter
The principle of operation is the same as that of the automatic filter. Only a dictionary of offensive words, on the basis of which comments are blocked, you compose yourself. It is convenient that you can replenish it at will.

Thanks to these functions, you can customize your profile so that in the comments to your content there are no entries of those users whose opinion you do not want to know, and also to protect your page from offensive words. The variety of settings allows you to clearly define the circle of people who will be able to share their opinions with you, as well as those who can not do this.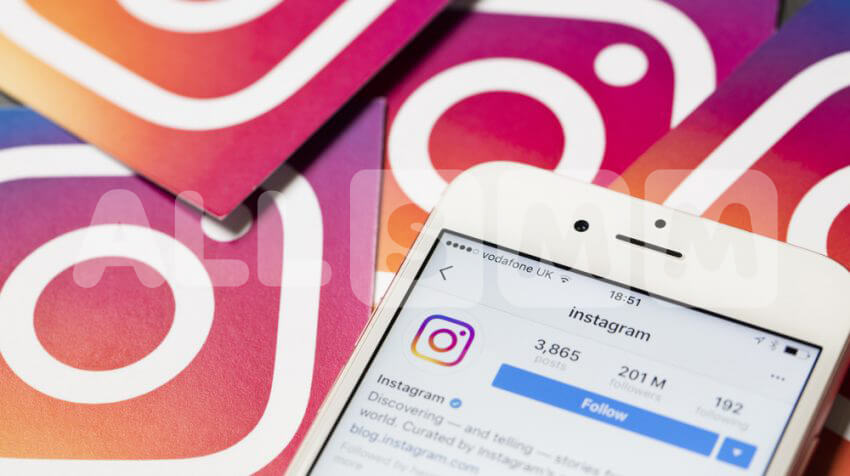 Disable comments for a specific entry
Article: "Massfollowing in Instagram what it is and how to use it"
As you can see, you can disable comments in the Instagram, and this is no problem. But there is an opportunity to fine-tune the commenting. To do this, you can remove the possibility of written reviews not in general, but only to certain records.
Disabling a specific entry is even easier than disabling the entire page as a whole. After all, there will not be four types of settings, as in the page settings menu, but only one. Let's figure out how to disable a certain entry in the Instagram.
The ability to lock records can be made through the advanced settings menu when adding a specific entry to your page. Choose a photo that you want to publish in the Instagram. Load it. Apply filters for photo processing. Compose and add a description and hashtags. On the same page, look for the advanced settings link and navigate through it. You get to the settings menu for comments to the entry. Drag the slider, thereby blocking access to the page. No one else can comment on your entry. But if you want more activity on your page, buy instagram likes.